One thing I love most about summer break—or any break in general—is my ability to read a book guilt-free. During the semester, anytime I pick up a book for fun, a part of me feels guilty that I'm putting in the work on something that's not school related. But once the term ends it's open season on my ever-growing 'to be read' list. Here are some of the books I'll be picking up this summer.
She is a Haunting by Trang Thanh Tran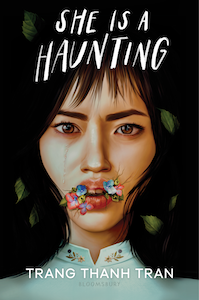 "Jade Nguyen visits Vietnam to reunite with her estranged father and her sister Lily in the French colonial house that he is restoring. Though she plans on leaving after five weeks, sleepless nights of paralysis and strange ghostly warnings keep her locked in, forcing her to get to the bottom of the house's haunting truths."
According to the author's website, She is a Haunting has an essence of Silva Moreno-Garcia's novel Mexican Gothic, which also appears on this list and makes this story all the more intriguing. Also, who doesn't love a ghost story.
Mexican Gothic by Silvia Moreno-Garcia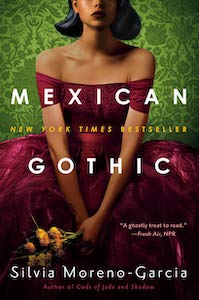 "Noemí Taboada receives a distressing letter from her newlywed cousin asking for help to escape from an ominous fate. To save her cousin, Noemí ventures to High Place—a remote house in the Mexican countryside—where she encounters a strange yet captivating English husband and a house that haunts her dreams. As Noemí searches deeper into the family's past, she uncovers secrets of violence and madness that threaten to keep her trapped in High Place forever."
I've seen this novel advertised all over CBC Books and I love supporting Canadian authors. Not to mention, I can already tell this book will keep me hooked until the final page!
The Road by Cormac McCarthy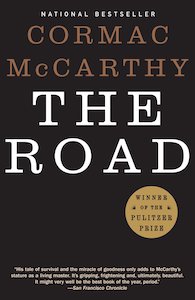 "Walking through a post-apocalyptic America, a father and son must make their way to the coast, unknowing of what they'll find once they arrive. Aside from some stolen goods and each other, the father-son team must rely on one another to get them across the desolate grounds."
Considering I'm still trying to fill the void The Last of Us left me with the season finale, I think this might help the healing process.
Sam by Allegra Goodman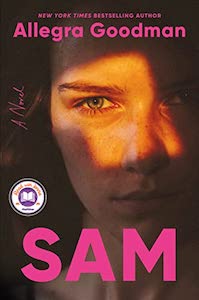 "While experiencing the struggles of growing up, Sam falls in love with climbing: a sport that allows her to find peace in a world of nothing but chaos. She faces the pains of insecurity and self-doubt all the while struggling through a difficult family life."
Each review I read says nothing but fantastic things about Goodman's beautiful and intimate writing, which makes it one of my most anticipated summer reads.
I Have Some Questions for You by Rebecca Makkai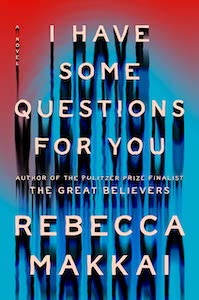 "Bodi Kane, a film professor and podcaster, is taken back to her past when she is asked to teach at the same school—Granby School— where her friend Thalia Keith was supposedly murdered by the school's athletic trainer. While at Granby, Kane finds that the "solved" murder case is riddled with flaws, and she fears the investigation was rushed and that the wrong man is in prison."
I'm a sucker for a good murder mystery, and this checks all my boxes for a captivating summer read.
What Happened to Ruthy Ramirez by Claire Jimenez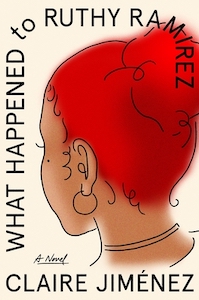 "After the disappearance of 13-year-old Ruthy Ramierez, her family is devastated. Until one day she suddenly reappears on a reality TV show under a new name. Still unsure if this is truly her, her sisters travel to the location of the TV show to find the truth."
This might be one of the most interesting plots I've come across in a while and I can't wait to dive right in. It blends mystery with family drama: two genres I can never get enough of.
Hello Beautiful by Anne Nap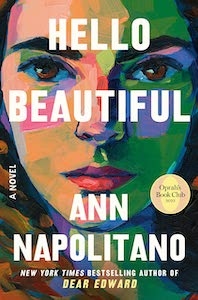 "After meeting Julia, William's life is turned around as he is welcomed into her bright, warm, and close-knit family, a dynamic completely different from his own. As they grow closer, the darkness from William's life begins to seep into Julia's, and he fears it will ruin everything."
As I said, I love a good family drama, and this has all the ingredients for a great one.
The Night Agent by Matthew Quirk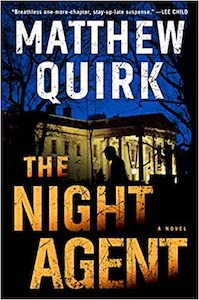 "Peter Sutherland works in the White House, monitoring calls from a top-secret program for Night Agents. He rarely receives calls until one night a woman named Rose phones him in a panic after someone breaks into her aunt and uncle's home. From that night on both Peter and Rose's lives are forever changed as secrets from both their pasts and the White House come unraveled, revealing sinister truths about those in power."
You may be familiar with this title as a mini-series adaptation on Netflix. After binging each episode I'm excited to crack into the book and relive the suspense of this political thriller.