This year, I'm finally going to start chipping away at my ever-growing TBR (To Be Read) shelf that I can't seem to escape. If reading is something you want to catch up on, I've compiled a list—in no particular order—of my Top 5 favourite books that you should definitely check out!
Holes by Louis Sachar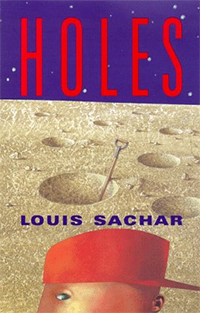 Holes was one of the first novels I ever read. It was for my 4th grade English class, and it was in this class that I realized reading could be fun. It was also the first time I read a book before watching its film adaptation, and to my surprise, the movie was just as good.
The novel follows Stanley Yelnats, who is sent to a juvenile correctional camp. In this camp, each boy must dig one hole every day, 5 feet deep and 5 feet wide, until their sentence is up. During Stanley's time at "Camp Green Lake," the truth behind this arbitrary punishment is revealed and, in turn, creates a story full of twists, turns, and yellow-spotted lizards. Holes is an easy read with comedy, drama, and action—everything you need for an exciting story that will keep you hooked until the very last page. Plus, once you finish, you can watch the movie, which can be streamed on Disney+!
They Both Die At The End by Adam Silvera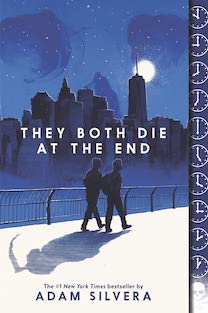 I'm sure by now most of you have heard of Adam Silvera's heartbreaking story, They Both Die At The End, but if I'm giving you a list of my Top 5 books, this had to appear at some point. The story is more about life than death—despite the book's fatalistic title—and is intertwined with a beautiful love story. The novel details the final day of Mateo and Rufus, two strangers who have been informed that they will die in 24 hours. There's no exact time or place—they're simply notified by "Death-Cast" that today is their last day on Earth.
To make the most out of his final day, Mateo joins "Last Friends," a social media platform that ensures those contacted by "Death-Cast" don't spend their final day alone, and it's here that he meets Rufus. This story will make you laugh, cry, and turn the page nervously, wondering if the following words will be their last.
Wh3n by Victoria Laurie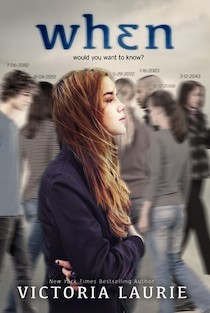 Nothing beats a good mystery, and Victoria Laurie's strange crime thriller Wh3n satisfies this 'whodunit' urge. The story's protagonist is Maddie Flynn, a girl who can see the exact dates of people's death hovering over their heads. This ability ropes her into a murder investigation as the lead detective believes she is complicit due to her prediction of the victim's death, a declaration he believes is a confession rather than an act of heroism.
I've read a lot of crime mysteries, and often the end becomes clear early on but, with this one, I finished the book completely shocked. I recommend this book if you're looking for a quick read that keeps you guessing until the very end.
Miss Peregrine's Home for Peculiar Children by Ransom Riggs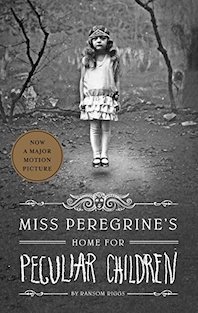 I'd like to preface this by saying that the book is 100% better than the movie, so if you think you already know the story based on the film, think again. This novel is weird and creepy, with a flare of childish wonder. It's a fantastical story about a school of children who possess unique gifts. There's a girl who can start fires with her mind and another who can levitate. There's a boy who can bring inanimate objects to life and a headmistress who can manipulate time. When the story's protagonist, Jake—a mundane boy—finds the hidden school using his late grandfather's clues, he is pulled into a fight between good and evil.
Despite the story's clear hero and villain arch, there's also an underlying coming-of-age story in which Jake is exposed to an exaggerated world of societal uniqueness—a world he learns to love and eventually fight for. This book is the first in a series of six, and each one is as good as the next.
Butter Honey Pig Bread by Francesca Ekwuyasi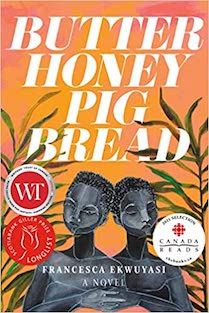 This was my favourite book of 2021 and will remain on the top of my list forever. Butter Honey Pig Bread tells the story of twin sisters who leave their home in Lagos, Nigeria to live abroad, eventually settling individually in Halifax and Montreal. The story alternates perspectives between each of the twins and their mother, switching from past to present, from memories to reality. This novel is as beautiful as it is intimate and reflects how trauma affects people differently. I absolutely love this book and cannot recommend it enough.