Being a university student is tough. There's coursework, midterms, papers, part-time jobs, and extracurricular commitments, all while attempting to maintain a social life and stay healthy! Being resilient to the ups and downs of life is essential to your overall well-being and success. The good news is that you can learn how to do it, and it's easier than you may think!
So, what exactly is resilience? Simply put, it's the ability to cope with and adapt to new situations. Being resilient means you're more likely to bounce back from minor and major setbacks in your everyday life—everything from school-related stress to personal tragedies. Here are a few of the amazing things that happen to you when you become more resilient:

1. You learn and achieve more academically
This happens because you learn new skills, gain new understandings, and apply them during times of change. Bouncing back from a really tough exam isn't easy—but building skills to help overcome challenges like that can help you succeed in school (and life) overall!

2. You become a better leader
You recognize and learn how to take charge of your own development.

3. You make better relationships
You make strong personal relationships with people who support you, and help you achieve goals, deal with hard times, and gain perspective.

4. You discover new skills (and look super attractive to employers)
You look at your qualities in a new light, and use your talents and interests in ways that you hadn't thought to do before.

5. You have better overall health
Mentally and physically! By developing new coping strategies during hard times, you're more likely to avoid risky behavoiur like too much drinking, smoking, or drug use.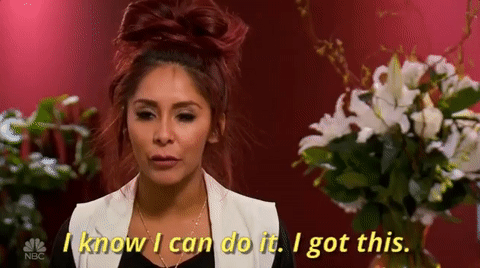 Now that you know WHY you should become more resilient, here's HOW to do it!  Dal has two informative FREE upcoming programs on building resilience:


The Q-Life Resiliency Project
This nine-week online program is designed for university students who want to build their resilience. The goal of Q-Life is to help you feel less overwhelmed, learn to deal with anxiety and manage stress, as well as develop skills in mindfulness, nutrition, and cognition.
The program is valued at over $500 but Dalhousie and King's students get it for FREE! Sign up and get more info at dal.ca/mentalhealth.

Enhancing Psychological Resilience: Skills Training Group
This four-session, in-person counselling group in Halifax focuses on coping skills found to enhance psychological well-being:
mindfulness
interpersonal effectiveness skills
emotion regulation skills
distress tolerance skills
These research-proven skills have helped people improve mental health through symptom reduction and increasing positive life functioning.
This is a closed group, meaning you need to sign up for the entire four-week program. Check if it's being offered this semester at dal.ca/group-counselling.