Sugar cookies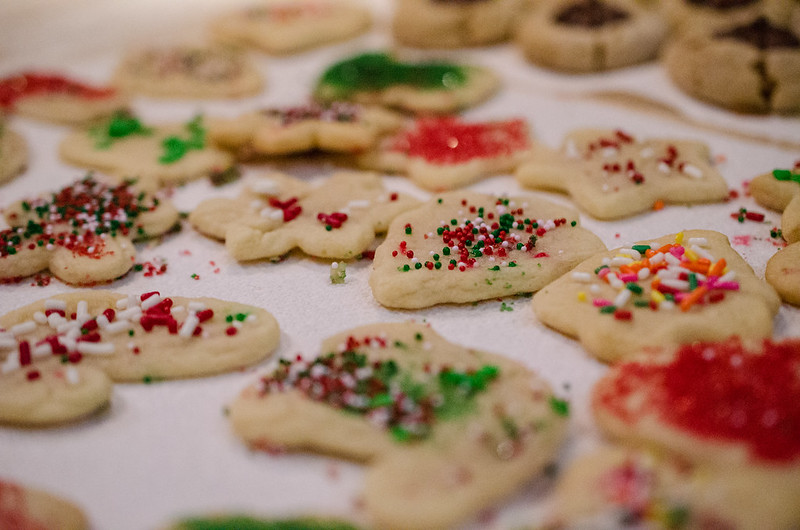 Photo: m0122p on Flickr

Ingredients
1 cup of shortening
1 cup of white sugar
2 eggs
1 tsp vanilla
1/4 tsp nutmeg
2 3/4 cups flour
1 tsp baking soda
2 tsp cream of tartar
1/4 tsp salt
Steps
Preheat oven to 350 degrees Fahrenheit
Mix ingredients in order
Roll out on a floured surface, cut into shapes with cookie cutters
Bake for 10 minutes (or until golden brown)
Sweet potato pie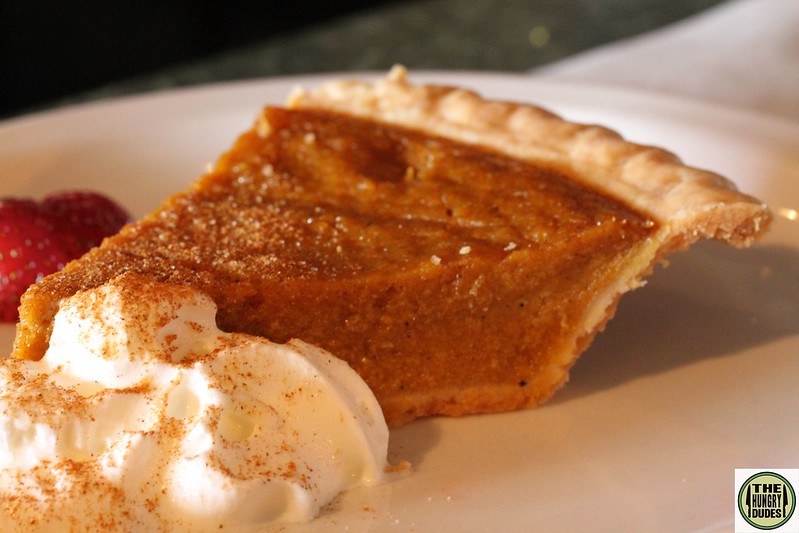 Photo: Hungry Dudes

Ingredients (Pie)
1 1/2 cups sugar
2 tbsp flour
1 can (5 oz) evaporated milk
1 egg, beaten
1 tsp vanilla
2 cups mashed cooked sweet potatoes
1 unbaked pastry shell (9 inches)
Ingredients (Glaze)
1/2 cup sugar
2 1/4 tsp flour
2 tbsp melted butter
2 tbsp evaporated milk
1/4 cup pecan halves
Steps
Preheat oven to 375 degrees Fahrenheit
Combine sugar, flour, milk, egg and vanilla in a bowl
Stir in potatoes
Pour into pastry shell
To make the glaze, combine all ingredients except pecans
Drizzle glaze over pie mixture and decorate with pecans
Cover pastry edges with foil and bake for 45 minutes
Remove foil and bake for 15 more minutes
Recipe sourced from Taste of Home.
Rugelach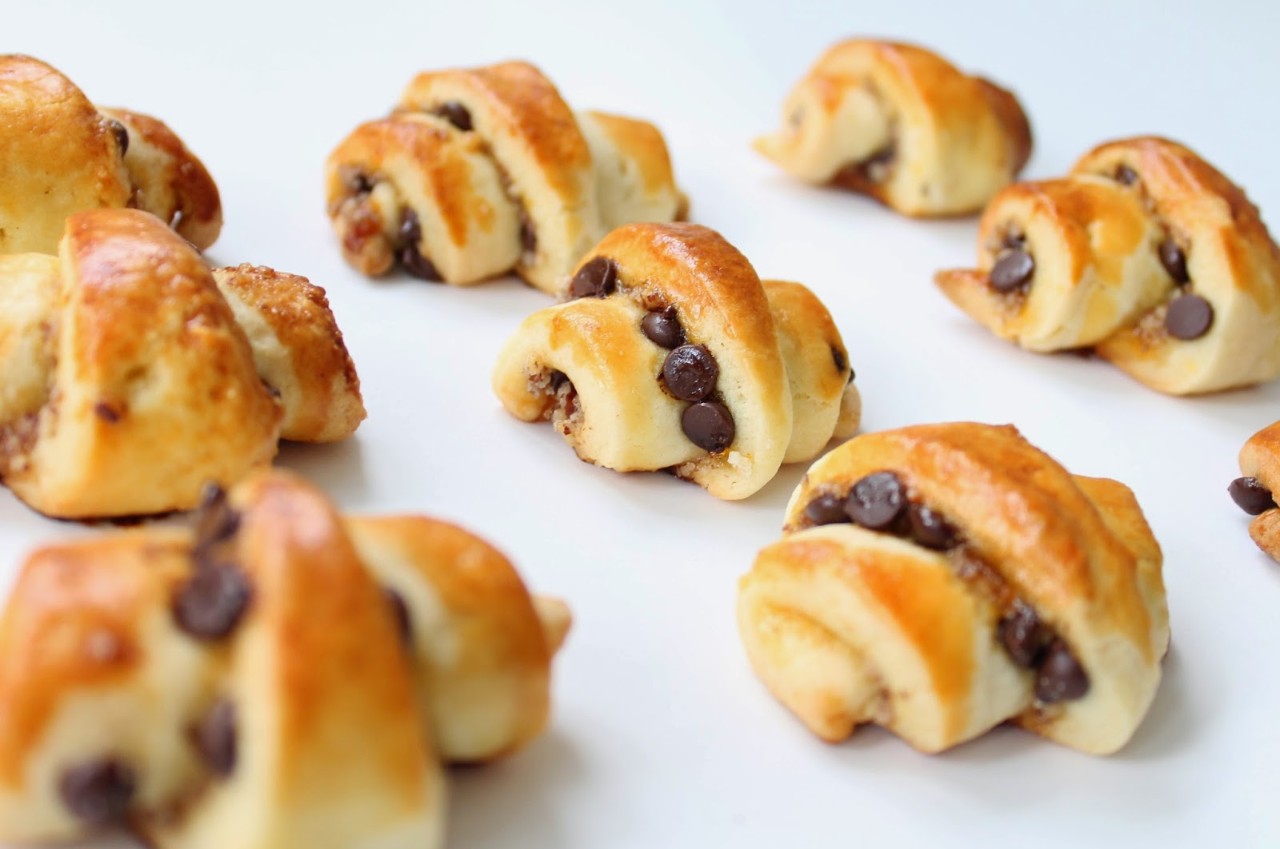 Photo: Le Living and Co

Ingredients (Dough)
2 sticks unsalted butter (room temperature)
8 oz cream cheese (room temperature)
2 tbsp sugar
1/2 tsp vanilla
1/8 tsp salt  
2 1/4 cups flour
Ingredients (Filling)
3/4 cup apricot jam
1/2 cup ground walnuts
3 tbsp sugar
1 tsp cocoa powder
1 tsp ground cinnamon
Steps

To make the dough, cream the butter and cream cheese together
Add sugar and vanilla
Add flour, gradually
On a floured surface, divide dough into three equal parts
Wrap dough sections in plastic wrap and store in fridge for at least two hours
Preheat oven to 350 degrees Fahrenheit
In a bowl, mix dry ingredients for filling
Roll out the balls of dough one at a time into flat discs
Spread 3 tbsp of jam on dough and sprinkle 1/3 of filling onto the jam
Cut dough with a pizza cutter into 12 equal triangles, and roll each one into a croissant shape
Repeat with other two dough balls
Bake for 25-30 minutes, or until slightly brown
Recipe sourced from You Can Live Rich on Less.
Fudge
Photo: Jolene Faber

Ingredients
1 pkg (225 g) of semi-sweet chocolate chips
1 can (300 ml) of sweetened condensed milk
Steps

Line a square pan (8x8) with foil and spray with cooking spray
Melt chocolate in a double boiler
Stir in milk
Pour into pan (add sprinkles if you want!) and chill in fridge for 1 hour
Recipe sourced from Kraft Canada.
Chocolate bark with candy cane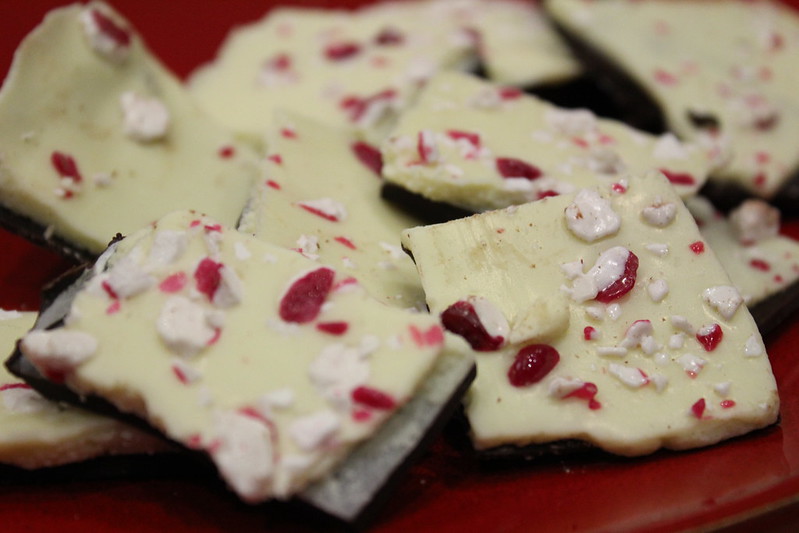 Photo: Foodista

Ingredients
12 oz of dark baking chocolate
12 oz of white baking chocolate
8 peppermint candy canes
Steps
Line a cookie sheet with foil
Melt dark chocolate in a double boiler
Pour dark chocolate into pan, threading it evenly
Store in the fridge until firm
Crush up the candy canes (tip: put them in a plastic bag and use a rolling pin to gently crush them with no mess!)
Melt white chocolate in a double boiler
Stir in 3/4 of the crushed candy canes
Spread white chocolate on top of  dark chocolate
Sprinkle rest of candy canes on top
Refrigerate for 30 minutes, then break into smaller pieces

What's your favourite holiday treat? Let us know in the comments!