Winter is a polarizing season. Some people love it as it's an excuse to hibernate for months, watching the season go by from the warmth of their home. Others can't wait for the sun to come out and the grey weather to finally go away. For students, winter is the excitement of a new semester. Even with the fatigue of the previous term still lingering, there's an optimism that the winter will bring a strong start to the new year. Hopeful, cozy, isolating, perhaps overwhelming. Whatever you're feeling this winter, there is something for you to enjoy in these albums.
Find the full playlist on our Spotify.
Being Funny in a Foreign Language by The 1975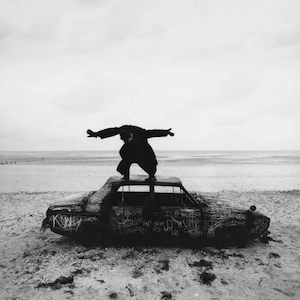 The 1975 are known for their cynicism, but on this album frontman Matty Healy made a point to strip back the layers of sarcasm and be more earnest in his songwriting. There's still discontentment for the state of the world; the line "feelin' apathetic after scrolling through hell" on the opening track especially resonates in this time of seemingly constant bad news. But on this album, those lines are balanced with heartfelt songs filled with lighthearted observations about relationships and family. On "Wintering" for example, Matty sings about going home for the holidays and the absurd characters that make up his family. All this makes for an entertaining album with mass appeal—something for the cynics as well as the idealists this winter.
Circles by Mac Miller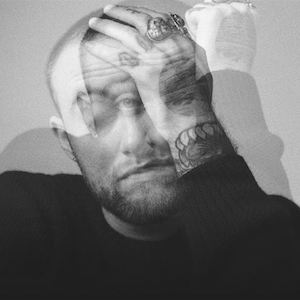 There's a chilling sincerity in Mac Miller's lyrics that can feel like we aren't supposed to be hearing them. This is most evident on the lead single "Good News" where Mac sings about his persisting struggles with mental health—the directness in lyrics like "so tired of bein' so tired'' leave little to interpretation. Also intriguing is the production of Jon Brion, who has worked with artists including Tom Petty, Fiona Apple, and Elliot Smith. Brion's history in rock music combines with Mac's hip-hop and soul influences to create a refreshing blended sound. Circles is an honest record that might resonate with a lot of people feeling isolated this winter.
evermore by Taylor Swift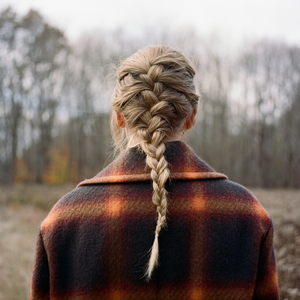 Taylor Swift caught fans off guard when she quietly released Evermore only months after gifting them Folklore. Both were released mid-pandemic in 2020 and recorded in isolation. As a result, these albums, and Evermore specifically, have an intimacy rare for an artist as famous as Swift. Evermore is a folk album—warm piano, guitars, and synths replace the stadium-sized production on past albums. On a project not obsessed with tabloid headlines and public image, Swift instead focuses on writing character-driven songs with compelling, intertwining storylines. If nothing else, dissecting the lyrics will give you something to do if you're someone staying in your house all winter.
Fleetwood Mac by Fleetwood Mac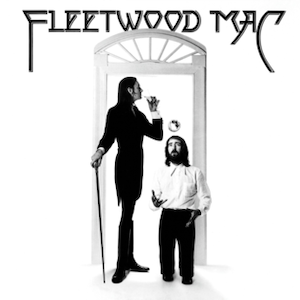 When member Christine McVie passed away last November, I shamelessly fixated on Fleetwood Mac's discography for a couple of weeks. This self-titled album from the band feels like a warm hug. It's often overlooked in comparison to its successor Rumours, on which almost every song became a ridiculously successful hit. But in my opinion, this album is just as enjoyable. Christine McVie's songs "Warm Ways" and "Over My Head" are highlights for me and I'll be listening to them all winter.
GINGER by BROCKHAMPTON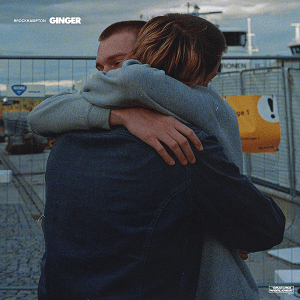 After compiling this list, I realized most of the albums I chose had an interesting commonality: toned-down projects from artists known for having much grander, louder presences. I think that's what winter is for many people: a time to retreat to our homes, live life a little quieter, and reflect. GINGER is the epitome of this theme. With this release, the hip-hop group and self-described boy band surprised fans. Known for their personality-filled, chaotic songs, GINGER is a change of pace. That's not a bad thing, though. The slower beats and spacier production give members room to breathe and get into topics like mental health, religion, and loss.
Guard Dog by Searows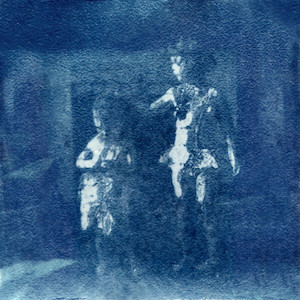 Searows is an artist I was completely unaware of until about a month ago when he was recommended to me on Spotify. I listened to Guard Dog at least three times all the way through in the days after first discovering it. In many ways, it's a typical singer-songwriter effort, and perfectly enjoyable when playing in the background. But if you give it the attention it deserves, you'll be rewarded with an emotional album that doesn't lose any charm on repeated listens. A perfect choice for late nights this winter.
Sling by Clairo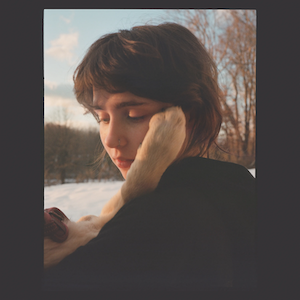 Clairo releasing Sling in July was a weird choice. Everything about this album (starting with the cover art) suits the winter season so much better. On Sling, Clairo covers a range of topics including depression, being sexualized in the music industry, and the pressure from others to start a family. She's not excited about being young. Even if you can't relate to every song, that's a feeling most young people have probably felt at some point. The production, courtesy of Jack Antonoff, complements Clairo's lyrics with grand orchestral arrangements that distinguish Sling from a standard singer-songwriter album.