With COVID still very much a part of our everyday lives, restrictions vary depending on where you currently live . If you and your friends are trying to avoid downtown for a while, or you simply want to save some money by eating in, consider a potluck. As of right now (knock on wood!) in Nova Scotia we're allowed to gather in groups of 10 plus households. So grab some pals and whip up a feast with these recipes!
Pasta salad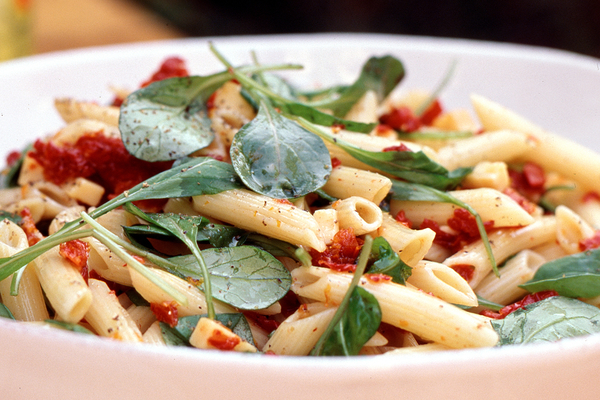 Okay, YUM! Pasta salad is definitely a favourite of mine to make in the summer, but it's delicious year-round. This recipe has a great list of common ingredients for a tasty dish, but you can really add whatever veggies you like (or have around your kitchen). If that isn't enough, it's a known fact that pasta salad improves with time, so you can even make it the day before your big shebang!
Classic chili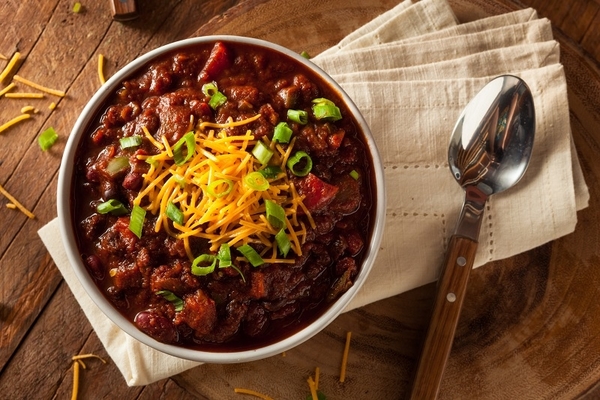 Since I was a kid, I was never a huge fan of the Super Bowl. The chili you eat while watching the Super Bowl, though? Now that's something I can get behind. Again, this is a recipe that's pretty flexible so you can adjust it to your preferences or dietary needs. Also, you can bring some add-ins like CHEESE, for example.
Flatbread pizzas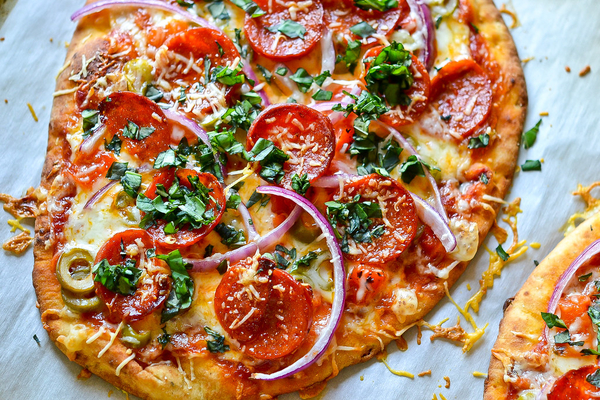 Flatbread pizzas are incredibly easy to make and totally customizable. You'll have this meal ready for your friends within 15 minutes, and it's a crowd-pleaser, I promise. My fave combo: pesto base, mushrooms, caramelized onions, and mozzarella. Yummy! You can find some more tasty topping ideas here.
Spinach dip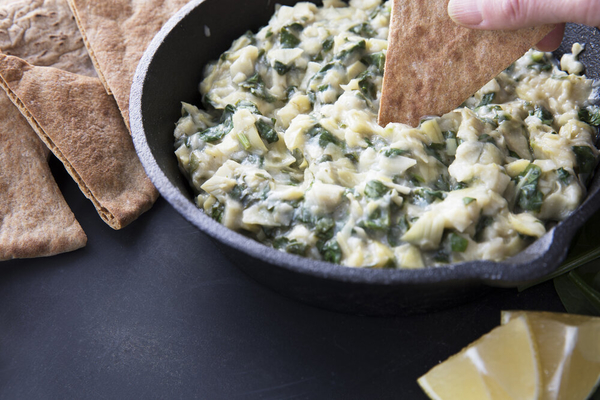 If this is not being offered at your potluck, please do not invite me! This is a staple appetizer in my friend group. I recommend this recipe. You can make it more pandemic-friendly by serving in individual dishes.
Roasted root veggie salad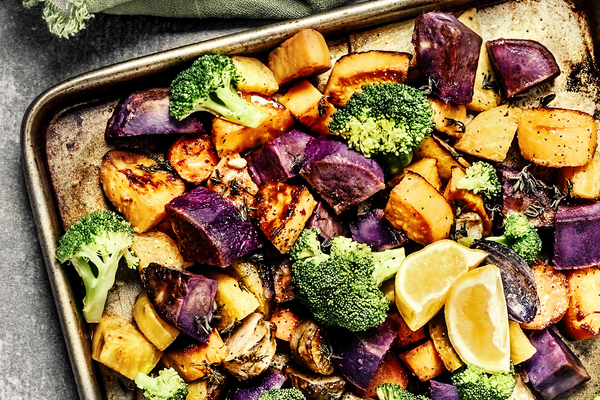 I'm adding some hearty vegetables for the last potluck recipe! This is the perfect side dish for any event and is sure to fill some bellies. Even better, the recipe is super flexible. You can use whatever you've got! During the school year, you can order a Food Box from the DSU Farmers' Market for a weekly array of fresh fruit and veg.