This holiday season probably feels a little less jolly than usual. However, as every university student can attest, TV show binges provide a great distraction from unpleasant feelings. If you're finding it hard to get into the spirit, these episodes will help you out—and make you laugh!
Arrested Development, "Afternoon Delight"
Netflix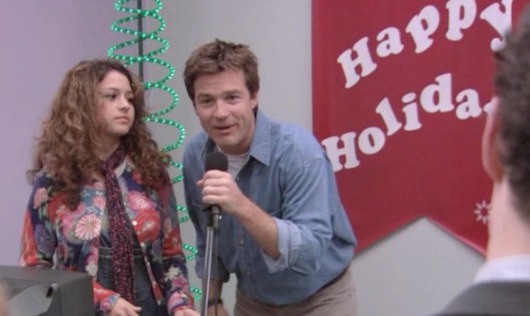 This episode is less about the holidays and more about an office holiday party, but it's so funny that it puts me in the spirit anyways. Arrested Development is known for its running gags, and they're in top form here. All the hilarious individual plotlines coalesce into a climactic moment that never fails to make me cry laughing.
The Office, "Christmas Party"
Netflix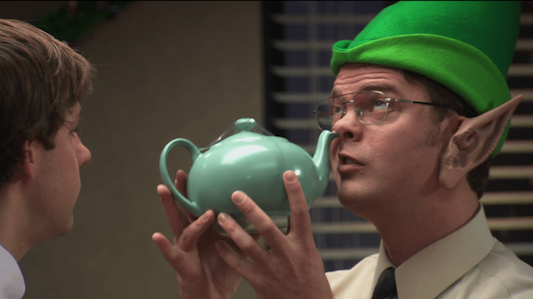 Ah, the teapot. Like all great episodes of The Office, "Christmas Party" is a mix of full-body cringe and misty-eyed sweetness. It'll make you grateful that you don't have to go through any awkward gift exchanges with your own coworkers this year.
Friends, "The One With The Holiday Armadillo"
Netflix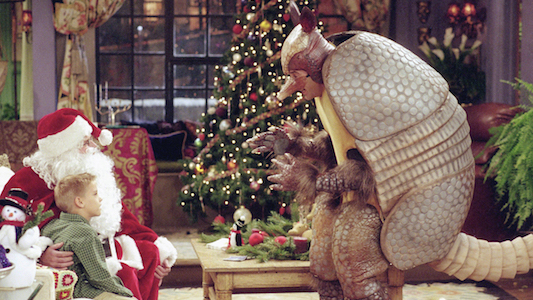 I'm not the biggest Friends fan in the world, but I really appreciate how this episode showcases Hannukah, which is all too often ignored in favour of Christian traditions. Plus, you get to see an adorable little Cole Sprouse well before his Riverdale days.
New Girl, "LAXmas"
Netflix, Prime Video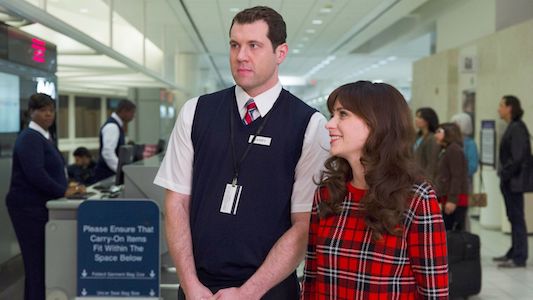 New Girl has a lot of great holiday episodes, but as an out-of-province student who is used to flying home for the winter break, this one is my favourite. I've had to deal with plenty of delayed flights, and I only wish it led to the hijinks of this episode. Bonus points for Billy Eichner's fantastic guest appearance as a run-down airport worker.
Seinfeld, "The Strike"
Crave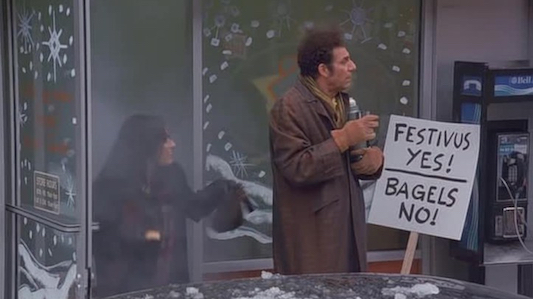 A holiday episode for those of us who don't love the holiday season. If you find yourself getting angry at consumerist commercials (guilty), this is the episode for you. It's a classic for a reason!
The Mindy Project, "Christmas Party Sex Trap"
Prime Video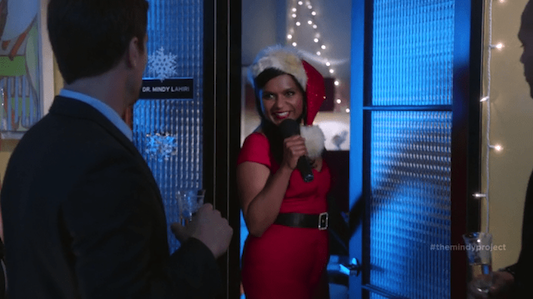 I feel like The Mindy Project is underrated, but it's one of my favourite sitcoms. Though the show has a few holiday episodes, this is the strongest one (from the strongest season). Come for Mindy Kaling throwing a holiday party that's doomed to fail, stay for Chris Messina executing a suave hip-hop routine to Aliyah's "Try Again."
Schitt's Creek, "Merry Christmas Johnny Rose"
Netflix, Prime Video, CBC Gem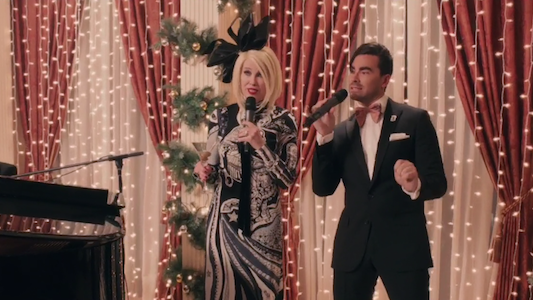 I haven't actually watched this episode, but my mom loves it, so it's going on the list. Schitt's Creek is a comforting show with a lot of heart, and I'm sure this themed episode is no different.
Community, "Abed's Uncontrollable Christmas" and "Regional Holiday Music"
Netflix, Prime Video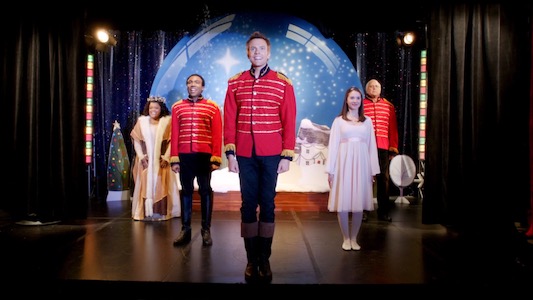 I can't end this list without mentioning THE standard for holiday episodes. Many people prefer "Abed's Uncontrollable Christmas" for its heartwarming message and Claymation creativity. However, as someone who unfortunately watched too much "Glee" as a kid, I slightly prefer Community's spot-on holiday parody. I find its song "Baby Boomer Santa" stuck in my head at least once a month. You can't go wrong with either episode!