We get our very own holiday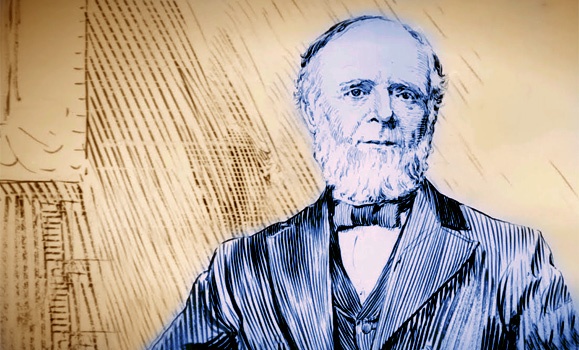 Back in the day, Dalhousie was struggling financially. A generous benefactor named George Munro came to the rescue by making donations worth about $8 million in today's money. To honour his kindness, the university created the annual Munro Day, meaning we get the first Friday in February off. It's a real blessing when you're in the middle of midterms.
We have the oldest campus newspaper in North America
That's right! The Dalhousie Gazette is an honoured part of Dalhousie's history. Nowadays, it's student-run and dependent on a levy from the Dalhousie Student Union. You can check out articles in the printed edition or online to learn more about what's happening at Dal, in Halifax, and across the country.
We love eating local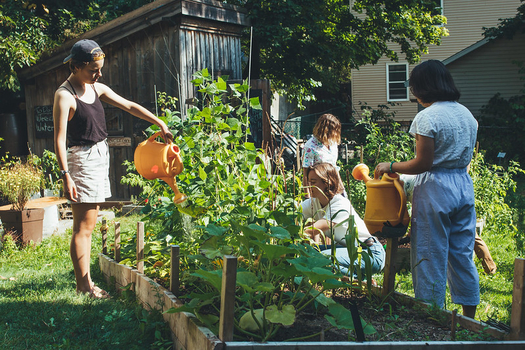 The farm-to-table initiative is a big deal here. We have community gardens at our Halifax and Truro campuses. In Halifax, the food grown in our garden is donated to the Loaded Ladle, a service that provides free lunches to students and the greater Halifax community. When campus is open, we also have the DSU Farmers' Market, which sells local seasonal produce for close-to-wholesale prices.
Our community is very diverse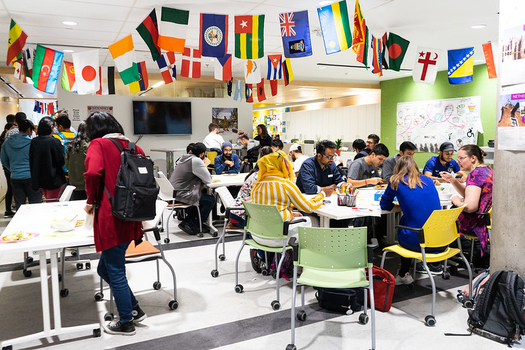 One of the best things about being a Dal student is that you're part of a multicultural community. Of our more than 19,000 students, 60% are from out-of-province, and 22% are from outside the country. The diversity of the student body offers you a great chance to learn about many different ways of life. In the past three years, I've made friends from places like Italy, the UAE, Uzbekistan, England, and Ethiopia, just to name a few!
We've got some unique programs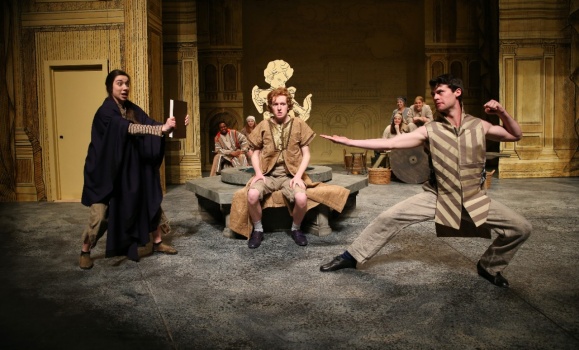 Our students come to Dal to study a variety of subjects, but some of these are more exclusive than others. For example, we're one of the few schools in Canada that offers a Costume Studies program. It's part of the Fountain School of Performing Arts, that happens to be the only university performing arts school east of Montreal. Another unique opportunity we offer is our International Food Business program on our Truro Campus. When you take this program, you get to split your time between learning at Dal and Aeres University in the Netherlands!
We have awesome alumni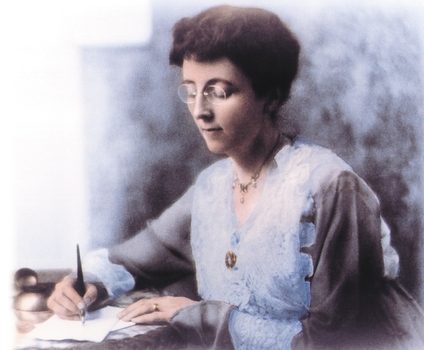 Dalhousie was founded in 1818, which means a lot of students have passed through our halls. You may have heard of some of them, like Lucy Maud Montgomery, famous for writing the Anne of Green Gables series of books. We've also produced three prime ministers, three Olympic athletes, a Nobel Prize winner, and the first American woman to walk in space. One recent graduate, Jeremy Dutcher, even won the Polaris Prize for music!
We give back whenever possible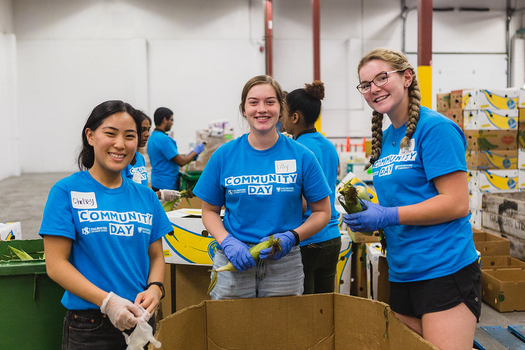 Attending Dal means that you can consider yourself part of the Halifax community, which is a privilege we don't take for granted. Our students are constantly finding ways to positively contribute to their world. On a local level, we have the DSU Food Bank, which provides free food products to anyone in Halifax who's experiencing food insecurity. We also facilitate volunteer work through the DALConnects leadership program. On a larger scale, more than 30 of our student societies have a charitable mission.
Our buildings are famous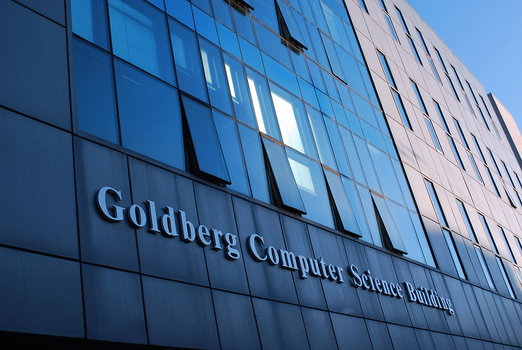 I don't just mean famous to members of the Dalhousie community. Our Goldberg Computer Science Building, for example, received the 2000 Lieutenant Governor's Citation and was featured in Canadian Architect. Our buildings aren't only known for their beauty, though (and, truth be told, some aren't so pretty...). They're also known for their sustainability. One of these buildings is the Mona Campbell Building, which is one of only three buildings in North America that uses "Bubbledeck" technology to reduce concrete usage. It also has a solar wall, a bike room, a rainwater cistern, and a partial green roof. No wonder it's the home of our College of Sustainability!
We led the clinical trials for COVID-19 vaccines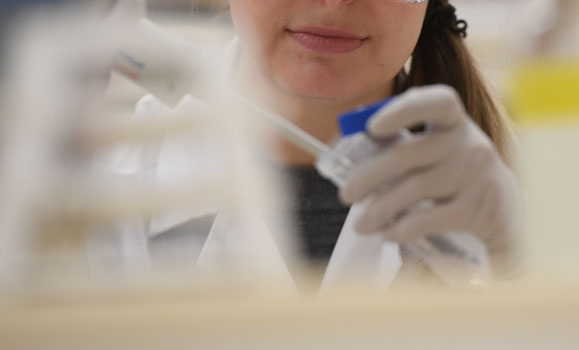 The first Canadian clinical trials for a COVID-19 vaccine were held at the Canadian Centre for Vaccinology, which is a partnership between Dal, the IWK Health Centre, and the Nova Scotia Health Authority. Our research teams are the ones who have been running these trials. Pretty cool, right?
We have a campus therapy dog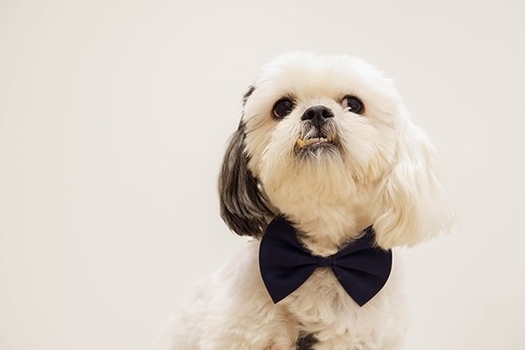 His name is Oscar, and he's an adorable pup who destigmatizes counselling services and helps students destress. He's found in the Student Union Building on the Halifax Campus during the school year. Watch out for news about Oscar's hours this year.
Our courses cover surf AND turf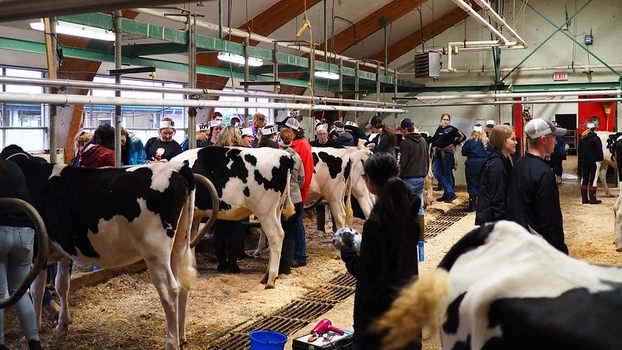 The fact that we're located in Nova Scotia grants us some awesome opportunities for study. On our Halifax campus, we have the Steele Ocean Sciences Building and the Life Sciences Centre, which is home to the Aquatron. It's the largest university aquatic research facility in Canada, where almost any lab-based aquatic experiment can be conducted using its temperature-controlled seawater and freshwater. On the other hand, our Agricultural Campus has the Farm. This large-scale, fully operational farm provides allows students and researchers to learn about animal nutrition, fur, poultry, sheep, beef, manure, machinery, and feed.