Conferences are fast-paced and jam-packed with exhilarating discussion, networking, and places to explore, which leaves a lot of room for things to not go as planned. Here are some tips to help make your conference travel experience a little bit easier.
DON'T wait for the last minute to plan your conference schedule
No matter how tempting it is to plan your conference schedule once you've arrived at the conference (or, more commonly, on the plane on the way there), resist! There are inevitably last-minute things to deal with when travelling (or way more fun movies to watch on the plane) that will get in the way of planning your conference schedule en route. It will also take far more time than you think to plan your daily schedule, especially if you're attending a larger conference (think 20,000+ attendees).
Most conferences provide a printed or online version of their schedule ahead of time so you can find the sessions that are most relevant and sort out any scheduling conflicts. If you've planned your schedule before you get to the conference, then you can just dedicate a little time each evening to make any adjustments, which is way more fun than forfeiting your first evening in order to plan the rest of your trip.
Tip #1: Check if the conference you're attending has an app. Having access to your conference itinerary on your phone or tablet will make it a lot easier to manage your schedule on the fly.
Tip #2: On your first day, get to know the layout of the conference building, especially if it's hosted at a large convention centre. This will help you make any tweaks to your schedule based on the time it takes to get from one session to the next. Sometimes it can take a full 15 minutes to walk from one end of the conference centre to the other.
DON'T spend the entire time at the conference
Conferences host loads of interesting talks with new things to learn, but don't forget to enjoy the local surroundings! Attending a conference during grad school is a great way to do some travelling while on a budget and to enjoy some time away from your computer or lab bench. So take advantage of this and plan time for some exploring!
Tip #3: If you have a pretty full conference schedule, think about planning to stay an extra day or two at the end of your trip. You'll still have time to do some sightseeing that won't interfere with your busy conference schedule.
Tip #4: Look up your destination on travel websites such as Trip Advisor or Thrillist to find the top things to check out in your area and read traveller reviews.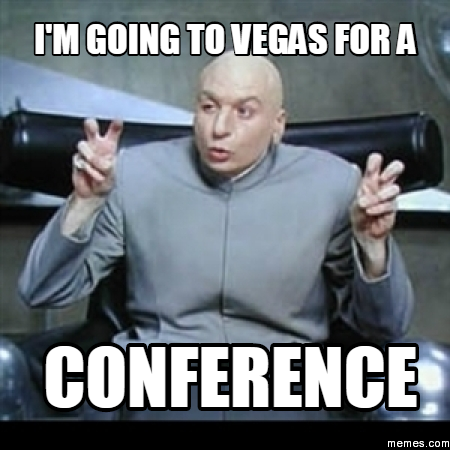 DON'T lose your presentation before you get to the conference
It may sound obvious, but admittedly I've almost left my poster tube behind too many times to count (including the time it took me almost 20 minutes to realize I had left it behind at a water fountain at the Chicago O'Hare Airport).
A PowerPoint presentation is a piece of cake – you'll likely have it on a USB or have already submitted it over email to the conference organizers. A poster presentation is a whole other story. The best way to protect that precious poster, which may include months of data collection and careful design work, is to bring it on the plane in a sturdy, protective poster tube. But be warned, especially if you aren't used to bringing carry-on items onto an airplane, it's EXTREMELY easy to misplace your poster. Keep that tube close at all times while en route to your conference!
Tip #5: If you're travelling with a friend, do regular 'item checks' with each other to make sure you have all the essentials (e.g. passport, wallet, phone, and poster tube).
Tip #6: Bring an electronic copy of your poster with you. Many conference locations have printing centres in or nearby the conference location.
DO apply for funding opportunities
Conference travel can be expensive, so take advantage of any possible funding sources. First, talk to your supervisor about your level of financial support for attending the conference. Second, many conferences sponsor student travel grants that you can apply for at the time of your conference abstract submission. Third, there may be funding opportunities at your department level. Try reaching out to your department head or graduate student coordinator to find out what opportunities you can apply for. Lastly, graduate students can also apply for a one-time conference travel grant from the Faculty of Graduate Studies.
Tip #7: The Dalhousie Association of Graduate Students also offers small travel grants for students! This can help offset extra travel costs, such as car share rides and baggage fees.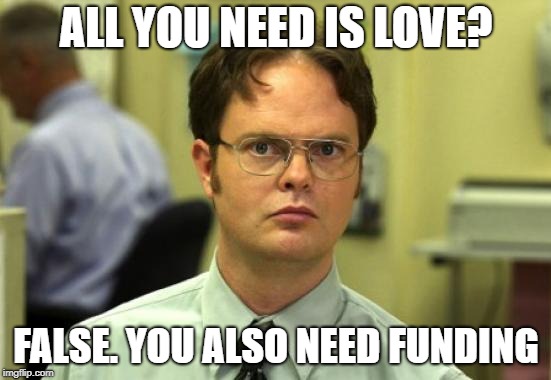 DO take advantage of professional development workshops
In addition to countless academic sessions, conferences frequently offer other professional development events. Topics can range from career preparation to supports for mental health, to teaching workshops. These opportunities nicely supplement your graduate school training, can help strengthen skills outside of your degree program, and expand your network.
Tip #8: These workshops may be held the day before the conference starts. It can be the perfect opportunity to arrive a day early and also fit in some sightseeing!
DO talk to people
From my experience, the connections you make talking to your academic colleagues is the most rewarding part of attending a conference. Whether it's discussing your poster data with another student or initiating an interesting line of questioning at the end of a talk, what you learn from these interactions is invaluable. Talking to people at conferences can also help you make connections for post-doctoral positions or even your first job after graduation.
Tip #9: Attending a conference is a great excuse to make a business card. You can hand them out during or after your presentation, or just have them handy to connect with anyone you meet! You can check out Canva, a free graphic design website, for eye-catching business card templates.
Tip #10: Find out if the conference sponsors any social or satellite events. These are great opportunities to connect with other students with similar interests in a more casual setting.