Last semester I had class from 11:30am­–2:30pm three out of five days of the week. For me, that's prime lunch time, so I became a master of snack-packing. Eating during class isn't for everyone and it certainly wasn't for me at first, but the more I did it, the more comfortable I became. I came up with a few favourite snacks that I found easy to pack, light on the bank account, and nourishing for the body. Keep in mind, these are snacks that work for me and they might not work for you. Everyone's body is different and requires different nutrition based on a whole variety of factors.

1. Roasted chickpeas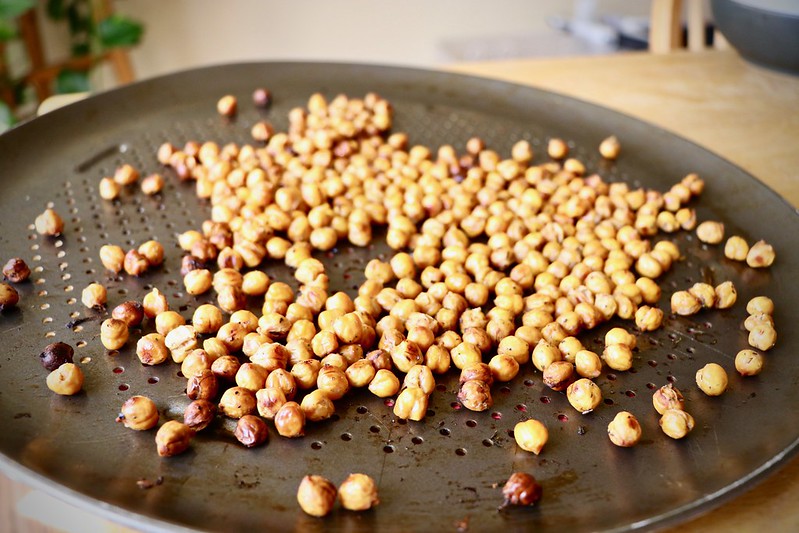 Chickpeas cost about $1 for an entire can and are packed with protein, so they tend to keep me full for a while. All you have to do is drain your can, dry the beans, add some olive oil, and throw them in the oven for 20-30 minutes. Get creative with flavour once the chickpeas are crispy and toss the roasted snack with some spices. My favourite combos are cinnamon and sugar when I want something sweet, and lime and smoked paprika for something with a bit more kick to it. Once you've created your batch, you can throw these crispy fellas into salads and bowls, but I find them to be the perfect snack when I'm in the mood to graze.
 
2. Hard-boiled eggs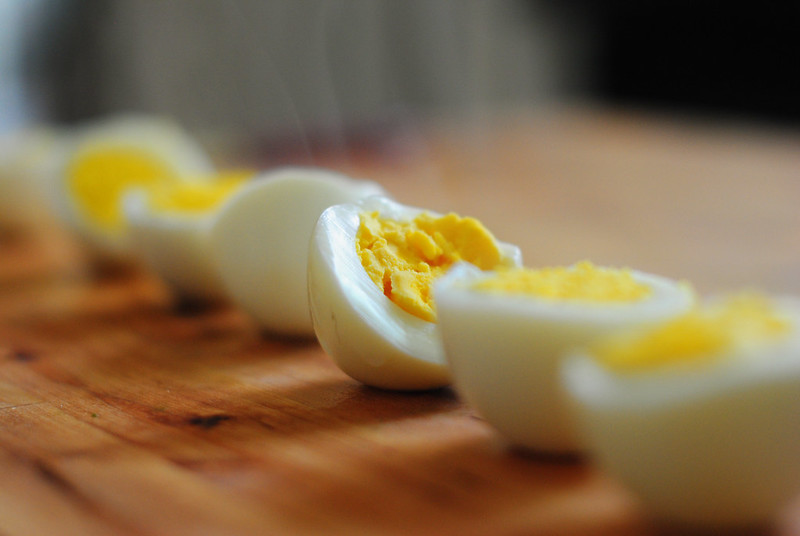 OK, so I realize that taking a bite of a hard-boiled egg may not be the most discreet way to snack during class, but hear me out! Eggs are another grocery staple that can really keep you satiated without breaking the bank. To hard-boil an egg, simply place your egg in a pot and fill it with just enough water to cover the egg itself. Bring the water to a boil. Once the water is bubbling, turn the burner off and cover the pot for 10–12 minutes as the water simmers. Carefully drain the pot and run the egg under cold water to get your final product!
 
3. Hummus and veggies/crackers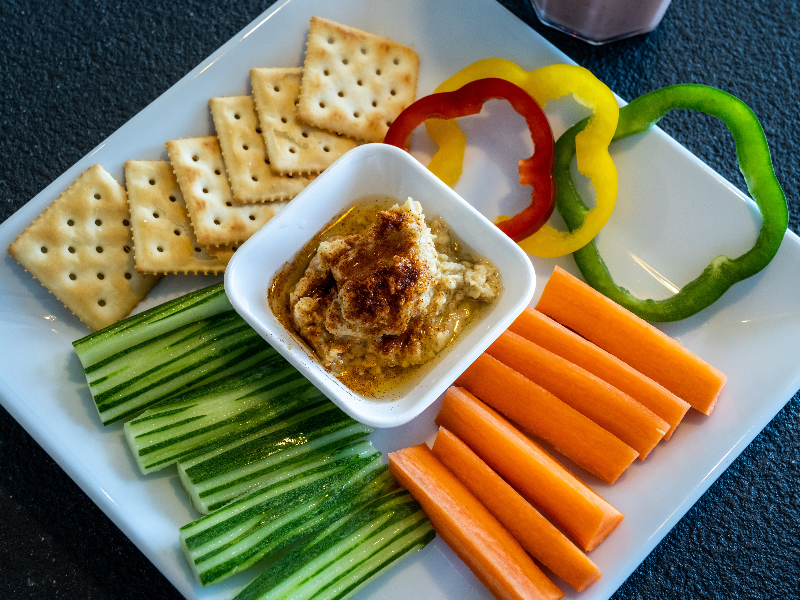 Hummus is a staple in my fridge and it tends to be relatively inexpensive. Not only does it add some substance to a basic snack, it also makes raw vegetables a little less blah. I'll usually pair baby carrots or broccoli with hummus. Crackers or rice cakes are another good option here. Fair warning that this snack is a bit on the lighter side, so I'll often pair it with another option off the list if I'm feeling peckish.
 
4. Fruit and nut butter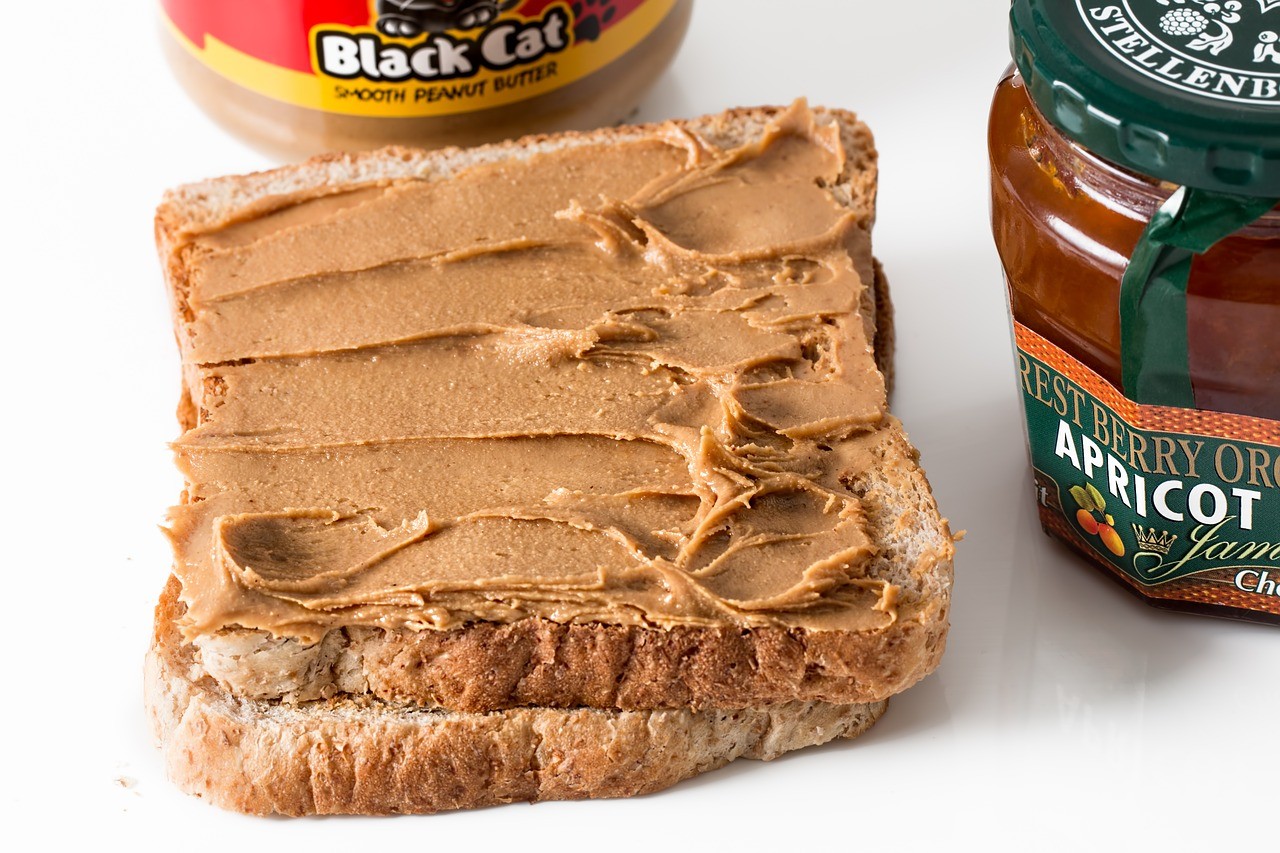 Nut butter is my one true love and that's that. Aside from the fact that nut butter tastes like heaven, it's another perfect protein addition to an otherwise basic snack. I try to include a bit of protein in snacks that involve fruit and vegetables, because they'd only fill me up for about an hour on their own.
 
5. Popcorn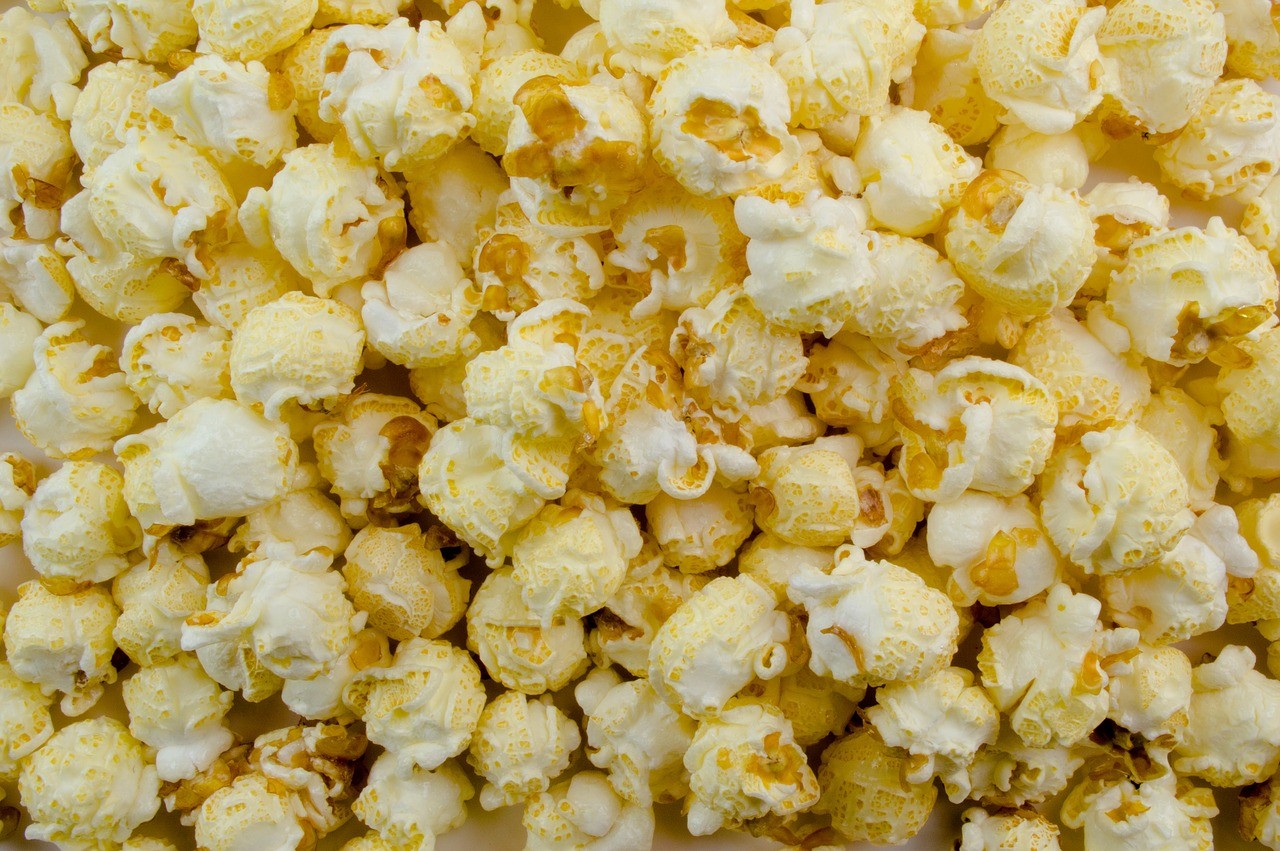 Popcorn is a fairly cheap option, and contrary to popular belief, it is actually a great whole-grain snack containing high levels of antioxidants. This is another food that I like to have when I feel like grazing. I love that it only takes 2½ minutes in the microwave, and I also love being able to add my own twist. Tossing in some nuts and seeds can make this snack more satiating, while a sprinkle of taco seasoning and nutritional yeast will give the popcorn some more flavour.
 
6. Yogurt-covered raisins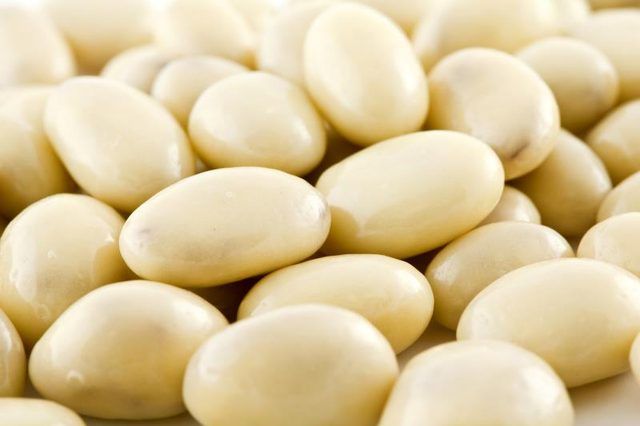 This snack tends to be more of a treat for me because yogurt-covered raisins aren't exactly dirt cheap. Either way, I'd eat these as a snack every day if I had sufficient funds. Come to think of it, chocolate- or yogurt-covered dried fruit or nuts of any kind really would be the perfect treat to bring along to a hardcore study session.
 
7. Bars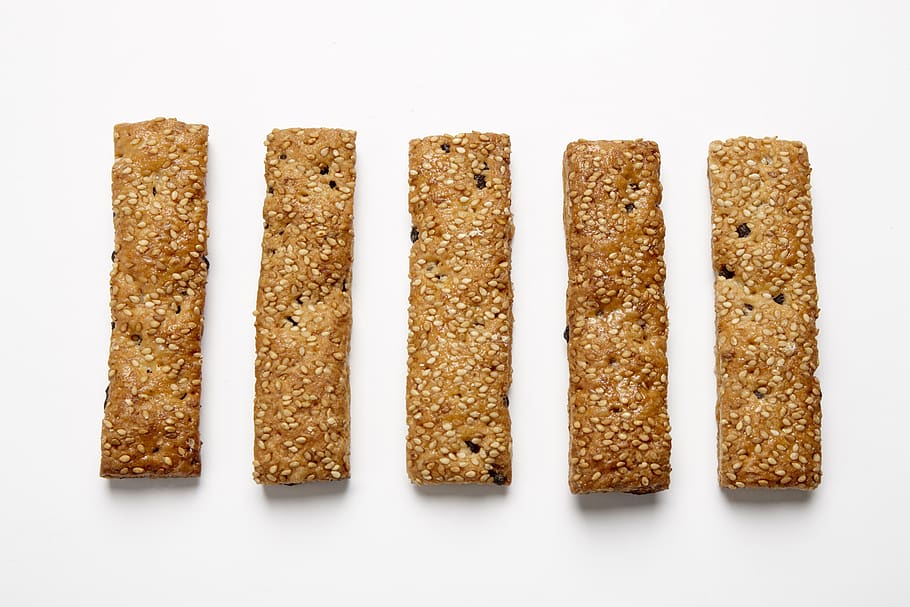 I was hesitant to add this snack to the list simply because of the cost of these things. Protein bars and granola bars are great on-the-go grub because they're easy to eat and easy to grab on your way out the door. Lately, I've been going back and forth between RX Bars and Lara Bars. My favourite flavours usually involve some sort of peanut butter and chocolate combination.

8. Edamame
I absolutely love snacking on edamame. It's another goodie that's packed with protein and doesn't need much effort aside from perhaps a dash of salt. Frozen edamame is available at the grocery store and offers the best bang for your buck.
 
9. Nuts and seeds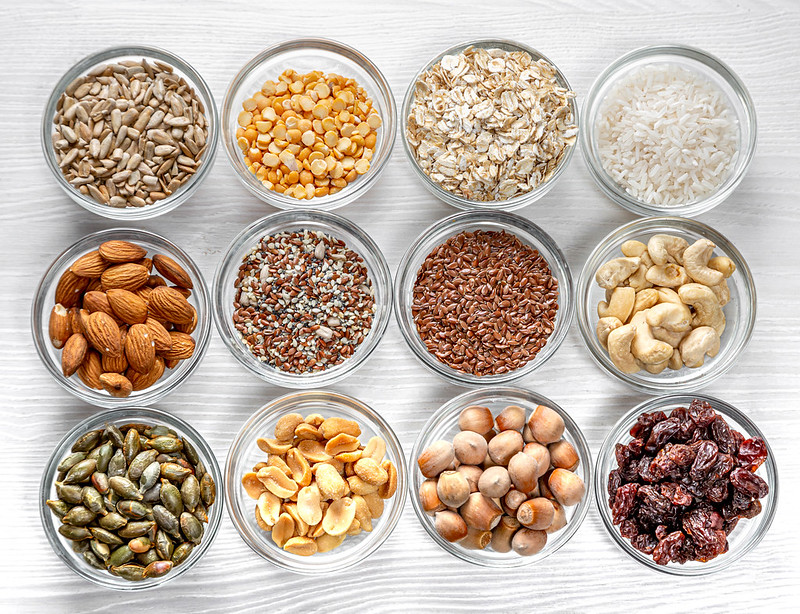 Nuts and seeds can be very, very expensive. When I'm at school, I try to convince someone to drive me to Costco so I can pick up a massive barrel of assorted nuts. If you're able to get some nuts or seeds into your possession, definitely use them for a lecture snack. They're satisfying and (you guessed it) filled with protein. Plus, they contain the fats that are essential to optimal brain function.
 
10. Babybel or string cheese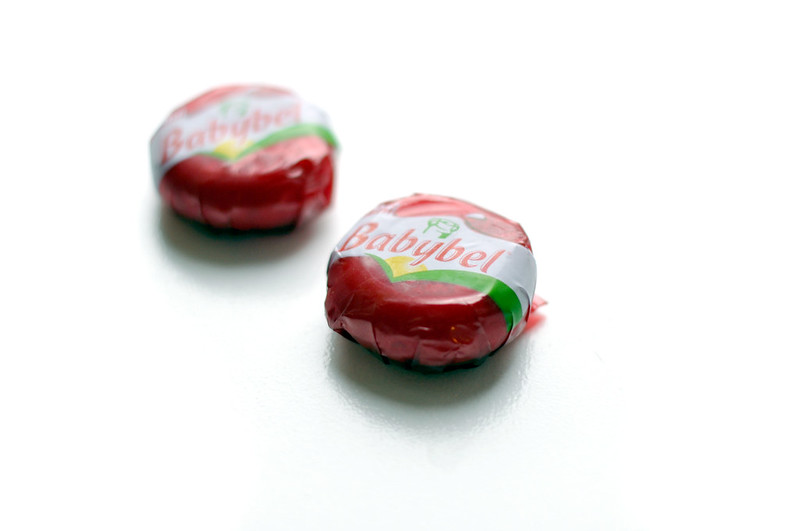 Again, this may not be a financially realistic snack for everyone, but string cheese and Babybels are great sources of portable protein. Not to mention, they're fun to play with. Just in case you get bored in class or something ;)
 
Let me know if you try any of these out and PLEASE let me know of any others that I need to try. Happy snacking!