Halifax loves to throw events that get people outside and take advantage of everything it has to offer—especially during the amazing fall seasons we get here. You never have to be bored in this town—there really is something for everyone, and there's something happening all the time.
Film
Atlantic International Film Festival
Sept. 12–19
FIN: The Atlantic International Film Festival will make you feel like you're in the middle of Hollywood (or, rather, Haliwood)! Binge on more features and shorts than you could possibly manage to fit into your schedule. This is always a great place to see local work and the next big things from around the world. This year, check out the creepy The Lighthouse with Robert Pattinson and Willem Dafoe—it was shot right here in Nova Scotia!
Devour! The Food Film Fest
Oct. 22–27
Outside of town, we have Devour! The Food Film Fest, a festival an hour away in beautiful Wolfville devoted entirely to food—eating it and watching movies about it! Movies and food—what a tasty combination!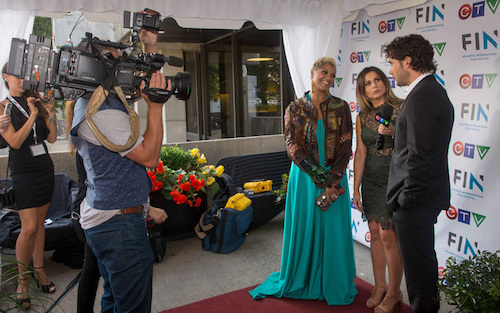 Mixed arts
Halifax Colour Festival
Sept. 7
The 5th annual Halifax Colour Festival moves this year from the Studley Quad here on campus down the road to the Halifax Common. It's a popular draw every year and spreads love, joy, and unity (and a lot of bright, coloured powder) in the community. Prices range from $17 (includes two colour pouches) to $25 (five colour pouches, event T-shirt, and sunglasses).
Nocturne: Art at Night
Oct. 19
Nocturne: Art at Night is always an amazing night of art in the city. And by "in the city" we mean all over the city. Halifax and Dartmouth come alive from 6pm–midnight with art installations (many of them interactive) in all corners of the city—including in buildings you're not likely to step into any other time. Dal usually gets involved, often with installations in the Arts Centre and at Sexton Campus, and this year will likely be no different.
Dal Arts Centre
Our Dal Arts Centre is home to a pretty amazing collection of talent—emerging and established. The two theatres play host to a bunch of events throughout the year, including shows and performances by students in the Fountain School of Performing Arts. Downstairs is the hidden gem of Dal, the Dalhousie Art Gallery. It's the perfect spot for taking a break from all the craziness of school—just stroll through the quiet gallery, alone with your thoughts and lovely art.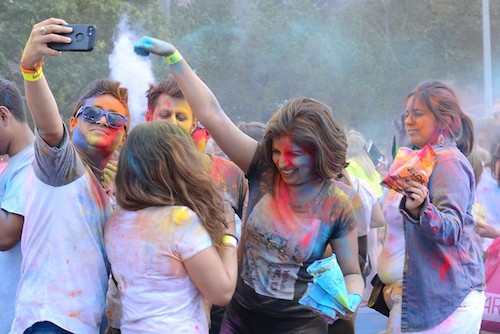 Music
Halifax Pop Explosion
Oct. 23–26
The Halifax Pop Explosion has been around in one form or another since the early '90s and continues to be an incredible showcase of established and up-and-coming indie musical acts. The festival usually offers a discounted wristband pass to university students, so keep an eye on the schedule and get them while they got them!
Dal Arts Centre (again)
The main theatre at our very own Arts Centre, the Rebecca Cohn Auditorium, is the home of Symphony Nova Scotia and the venue for a ton of musical acts every year. Keep an eye on the schedule because you never know when one of your favourite artists is going to appear right on campus! (Pro tip: the shows the Symphony does with Halifax Pop Explosion acts are always amazing!)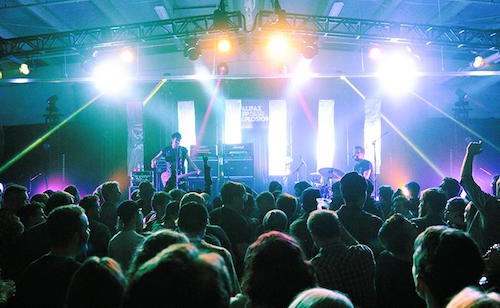 Other festivals
Italian Festival
Sept. 6–8
Taking place at the Italian Cultural Association of Nova Scotia on Agricola St., the Italian Festival is a perennial favourite. Experience la bella vita in the heart of the North End, and fill up on copious amounts of amazing home-cooked pasta, cannoli, and other goodies.
Halifax Chinese Festival
Sept. 13–15
Now in its second year, the Halifax Chinese Festival is a FREE event at the Halifax Forum where you can check out plenty of amazing Chinese food, cultural performances, and more. Dim sum anyone?
Halifax Oyster Festival
Oct. 4–5
Like seafood? Then you're in the right place and you'll probably love the Halifax Oyster Festival! Get tickets for a three-hour session on the waterfront of all-you-can-sample raw oysters, plus chowder, bbq, and a Nova Scotia fave, fries and clams.
Hal-Con
Oct. 25–27
Hal-Con is Halifax's answer to Comic-Con, and seems to be getting bigger every year. Join your fellow cosplay aficionados and comic book/superhero/video game fans for a weekend of crazy outfits, celebrity sightings, and general out-of-this-world fandom.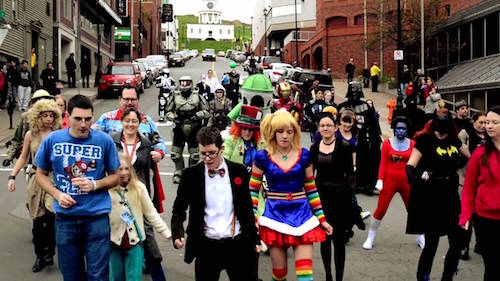 Sports
Dal Tigers
Who better to cheer on than your own Dal Tigers? In the fall you can check out some great soccer, basketball, volleyball, hockey, swimming, and cross-country action. Home games are a must, but if you can swing it, travelling to some away games makes for a nice getaway and the athletes will definitely appreciate the support!
Halifax Wanderers
The newest pro team in the city, the Halifax Wanderers FC play in the brand-new Canadian Premier League and have quickly developed a devoted following of local soccer fans and injected some excitement in the city. And they play so close to our campuses! On match day just head over to the Wanderers Grounds, right between the Public Gardens and Museum of Natural History, and soak in the experience! They have four home games left this season: Sept. 18, 21, 28, and Oct. 9.
Halifax Mooseheads
The first home game for the Halifax Mooseheads is on Sept. 27 at Scotiabank Centre. They're our top-notch junior team, playing in the Quebec Major Junior Hockey League.
Halifax Hurricanes
The Halifax Hurricanes play in the National Basketball League of Canada, which is surprisingly some pretty great basketball! They start their season in November, so keep an eye on the website for an updated schedule of their home games, also at the Scotiabank Centre.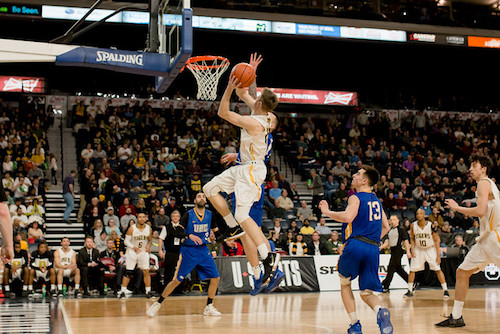 Keep up to date on all the great stuff happening on campus by bookmarking the Dal Student Events Calendar. And if you're looking for things to do off campus, The Coast is always a good bet for event listings.