When it comes to living experiences at Dalhousie, I have truly done it all. I have gone from two very different residences to living in an off-campus house. Each living situation has its pros and cons, and there are lots of things to consider when choosing your future home. To make your decision a little easier, here is my official guide to living in university.
1st year: Shirreff Hall (comparable to Howe/Risley/Gerard/Truro residences)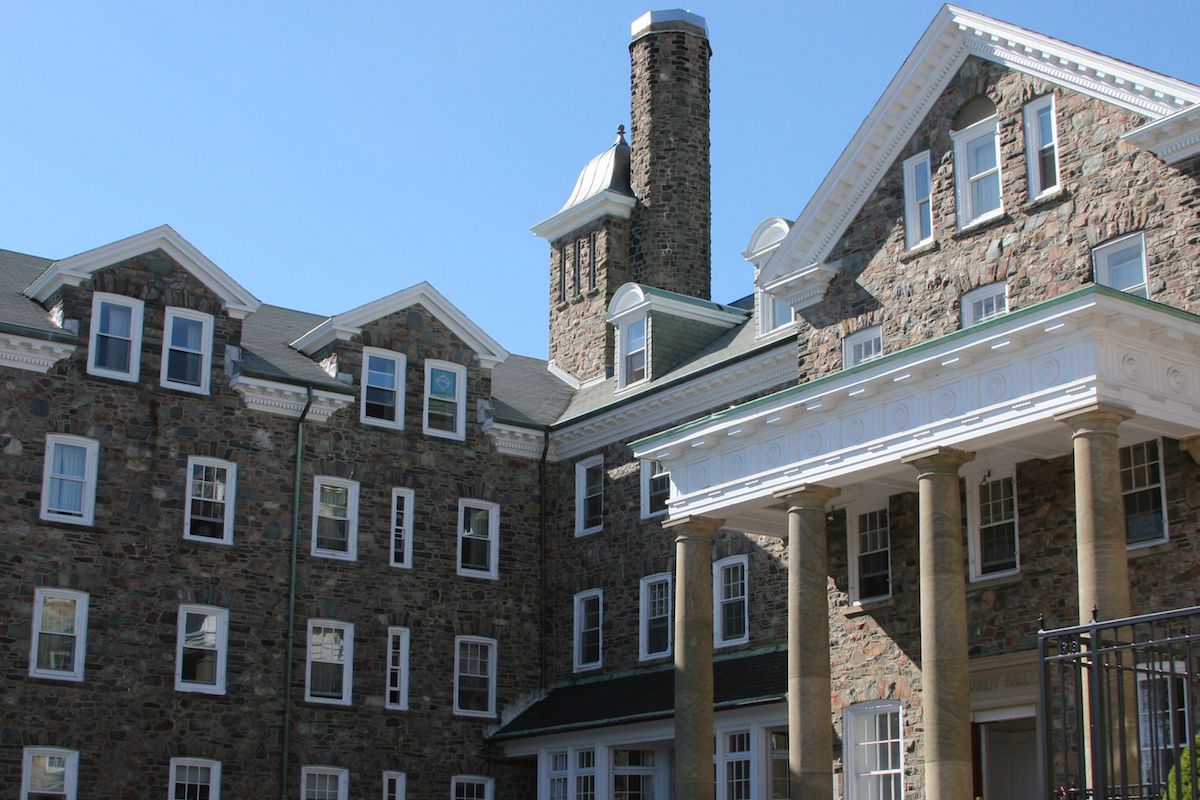 I chose residence for my first year because I was moving to Halifax from Ontario. I figured residence was the best way to make friends and get adjusted to university life. Some of my favourite memories happened in Shirreff and I really loved my time there.
Making friends was so easy and we did everything together. I had classes with a lot of them, so we'd study together in the lounges every night and there was always something happening when we weren't studying. I had great RAs who were always around to support us, which was especially helpful during our first midterms and exams. It is residence living, so you need to deal with shared spaces, meal hall hours, and the occasional bit of floor drama, but overall it was a really positive experience.
Pros of "first-year" residences:
The full first-year university experience
Easy to make friends
Support is always available
Convenient location on campus
No monthly bills
Don't have to cook for yourself
Cons:
Can get loud on weekends/holidays
Usually sharing a bathroom/living area with your whole floor
Meal hall hours won't always work with your schedule
Friend group drama is very real
Recommended for: first years, students new to Halifax, anyone who wants the convenience of living on campus but doesn't mind noise or shared spaces
2nd year: LeMarchant Place (LMP)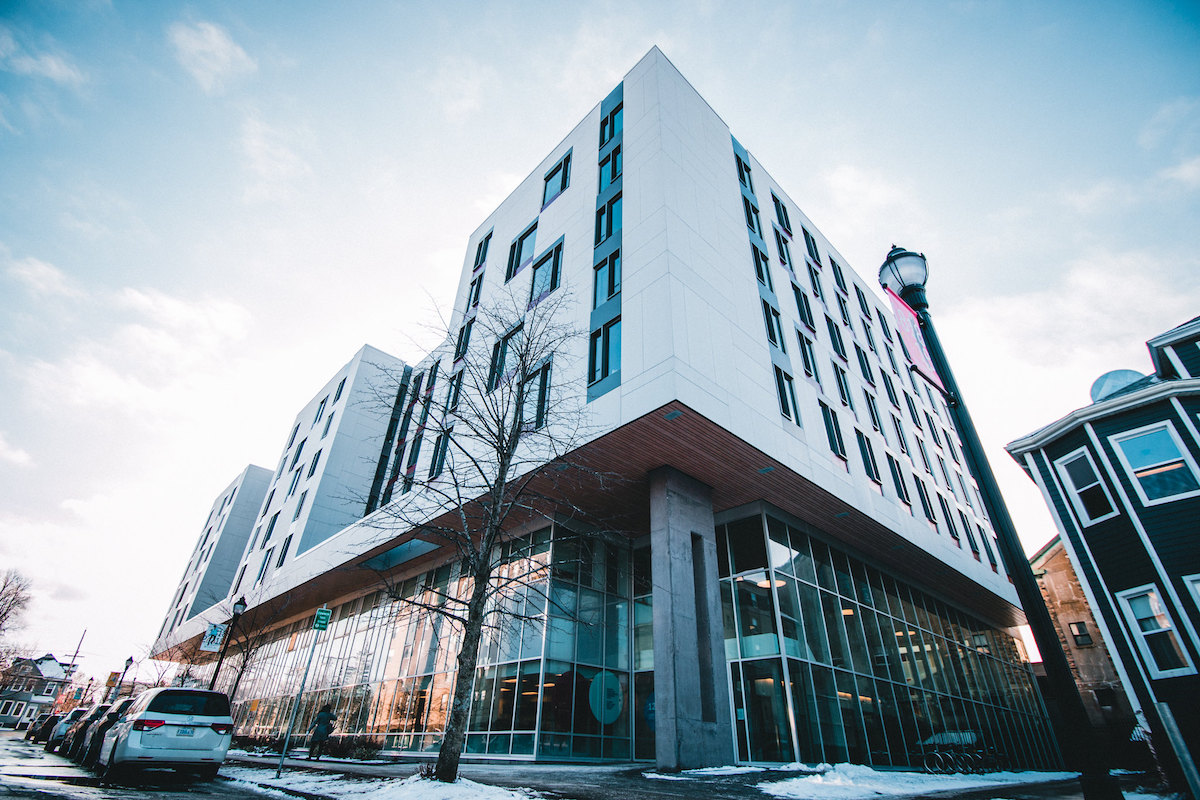 In second year, I decided to move to LMP with one of my friends. I had a really heavy course load and was taking on part-time jobs for the first time, so staying on campus and not having to worry about monthly bills and other responsibilities was important to me.
Living in LMP also gave me more space and independence. I shared a two-bedroom apartment with my roommate. We had our own bathroom, living space, and kitchenette. I was able to get a smaller meal plan, but I always had the option of eating in meal hall if I didn't have time to go grocery shopping or make lunch.
Living in LMP was a lot more low-key than other residences. I didn't meet too many people there, and it was usually pretty quiet. LMP is also more expensive than other residences, which is always something to take into consideration.
Pros of LMP:
More space/privacy
Convenient location on campus
Quieter
No monthly bills
More flexible meal plan options
Cons:
Harder to make friends
Still gets loud during Halloween/Homecoming, etc.
Expensive
Recommended for: upper-year students who want the conveniences of residence living with more independence; first years moving in with a group of friends
3rd year: Off-campus house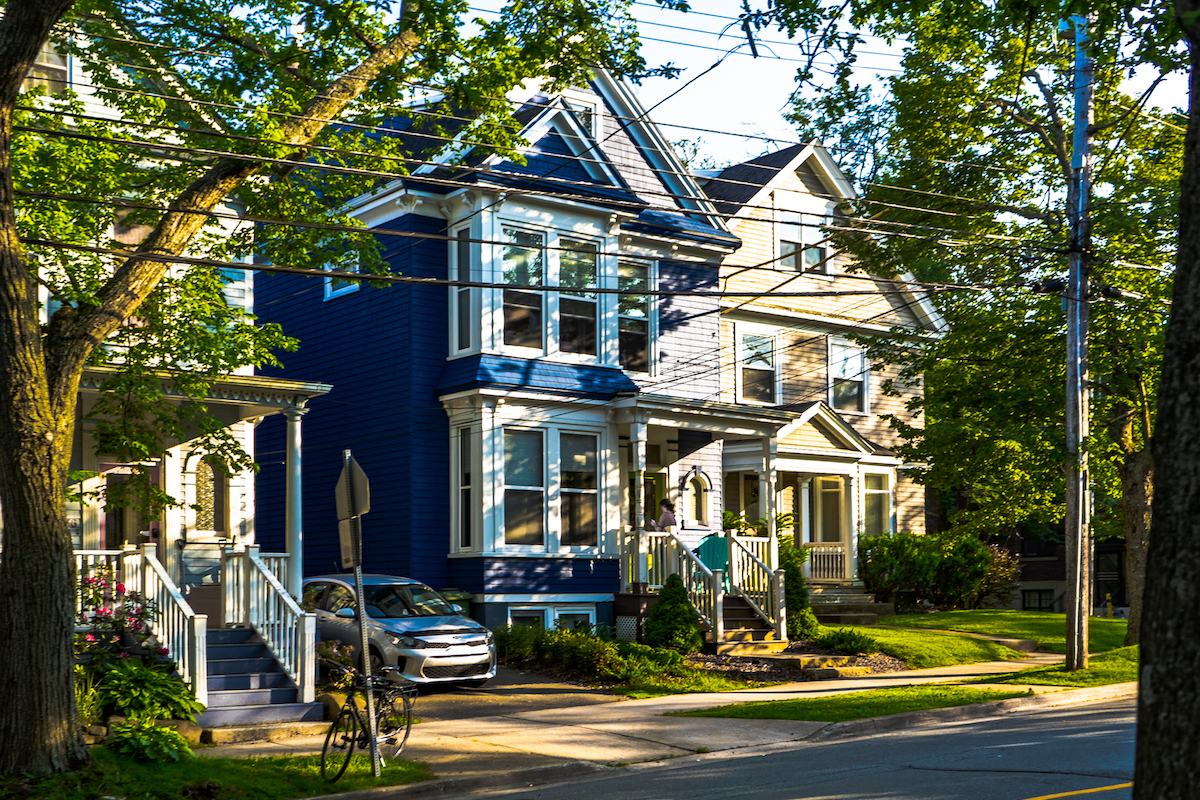 I'm currently living with four other people in a house that's about a five-minute walk from campus. I decided to move off campus after two years of living in residence because I wanted a change of scenery and more independence.
I definitely feel like more of an "adult" now that I've built a whole room of Ikea furniture and have gone to Canadian Tire three times in the past month. I loved being able to decorate my room and have space for a double bed.
Living in a house has conveniences that you don't get in residence, like not waiting forever for an available washing machine. It also comes with a lot of responsibility: remembering to take the garbage out every week, having a larger space to clean, and having bills to pay every month. Expenses definitely add up, but if you budget properly, living off campus can save you money. Not living right in the middle of campus is also annoying sometimes, like when you're at the library until midnight or have a 9am class in the CHEB, which is way too far away for me, especially when it's cold out.
Pros of living off campus:
More independence
More space and freedom to make it your own
Not eating meal hall food every day
Laundry day is less of a nightmare
Can be cheaper than residence (depending on your rent/budgeting skills)
You'll feel like a real adult pretty fast
Cons:
So much responsibility
Having to cook for yourself
You're farther from campus
Monthly bills/rent can definitely add up
Recommended for: upper-year students wanting more freedom/independence; first years looking for a cheaper housing option than residence
When it comes to choosing where to live, the most important thing is to think of what works best for your lifestyle and budget. No matter what you pick, you'll be in for the experience of a lifetime.