Studley Campus

Killam Library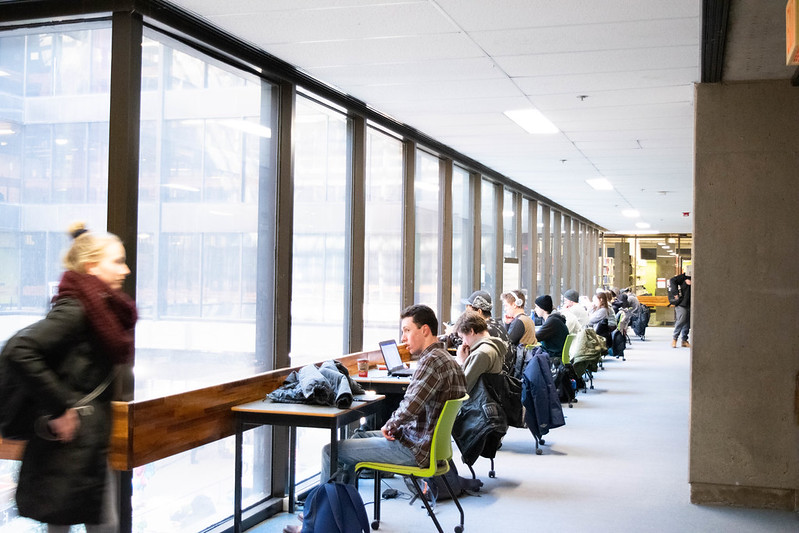 If you don't mind the noise, studying in the atrium is quite nice due to the natural light and the courtyard feel. If you need absolute silence, there are plenty of places for you in the Killam! There are desks on the 2nd, 3rd, and 4th floors all the way around facing the atrium. On those same three floors, there are desks throughout the bookshelves—it will be just you and your thoughts here. There are also study rooms that you can book if you really need to concentrate or study in groups. Also, check out the extended Night Owls study hours!
Life Sciences Centre (LSC)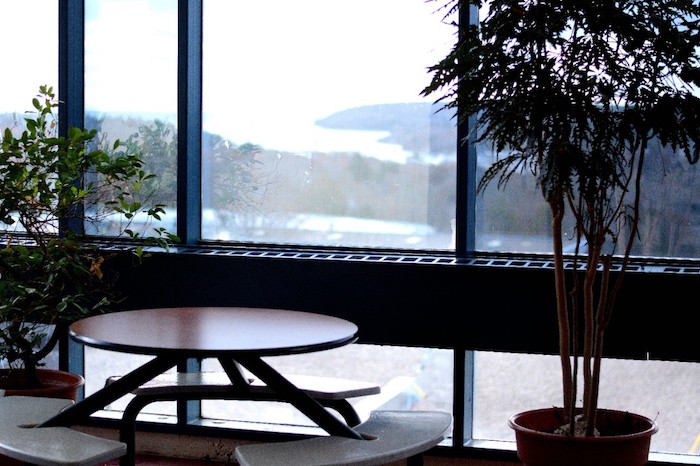 If you can figure out how to get there, the 8th floor of the biology wing provides a beautiful view of the Northwest Arm and the entrance to Halifax Harbour. However, it fills up quickly. You can also check the 5th and 6th floors that have couches you can use. Or study in the Thomas McCulloch Museum in the basement and be surrounded by stuffed birds and other fun things!
Wallace McCain Learning Commons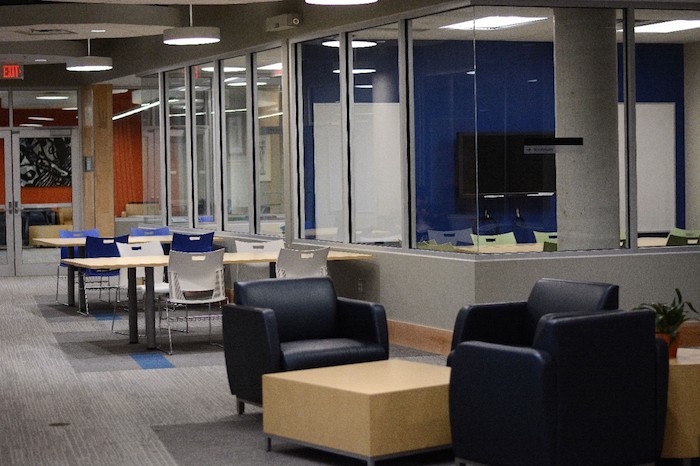 The Wallace McCain Learning Commons is great because: 1) it has great natural lighting (sorry Killam), and 2) the study rooms have their own thermostats! So you can stay as toasty as you want to create the perfect study environment. The tables are usually pretty quiet so if you don't book a study room you're still good! Or you can always just book a study room.
The SUB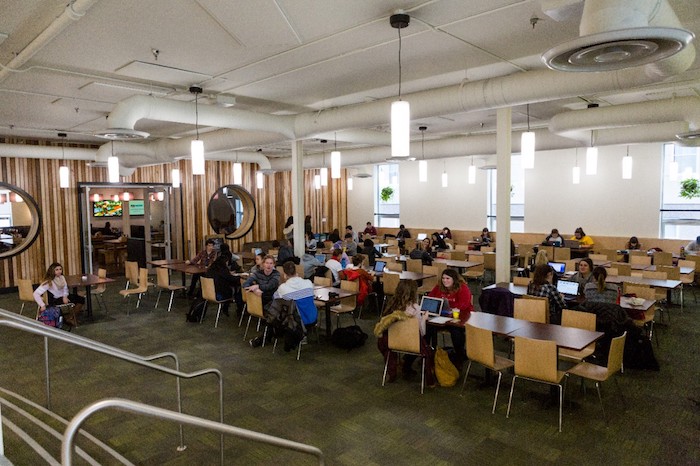 The atrium by the Grawood has so much space! If you don't mind a little noise you can head here and grab a table. Or you can go down a few steps and study by the fireplace in a comfy chair (yes please!). This place is sure to get you relaxed and ready to study.
Marion McCain Building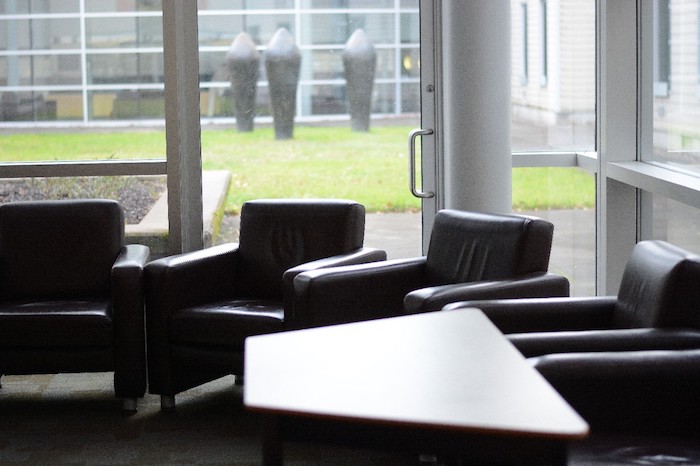 There are study lounges on the 1st and 2nd floors, and on the first floor there's one with a fireplace! They have comfy chairs so you might have a hard time writing an essay. But if you're studying, just sit back and relax.
LeMarchant Place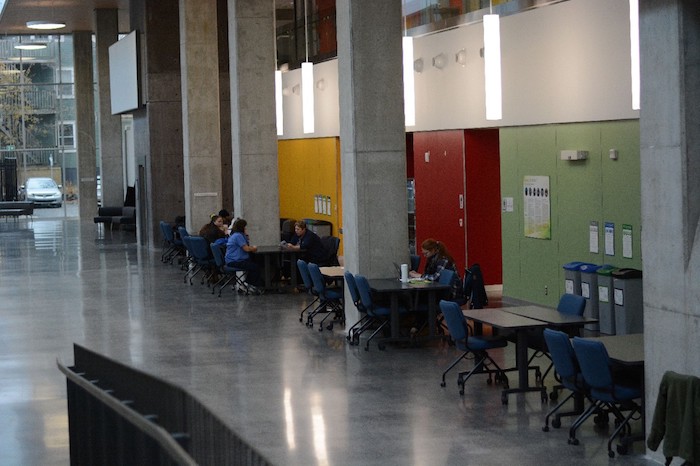 The atrium of LeMarchant Place has quite a few desks where you can spread out. This place is also pretty quiet. There are couches around the atrium that you can cozy up on, and there's lots of natural light! If you want something a bit less cavernous, step through the doors into the International Centre where you're always welcome to grab a table and go over your notes.
Carleton Campus
Collaborative Health Education Building (CHEB)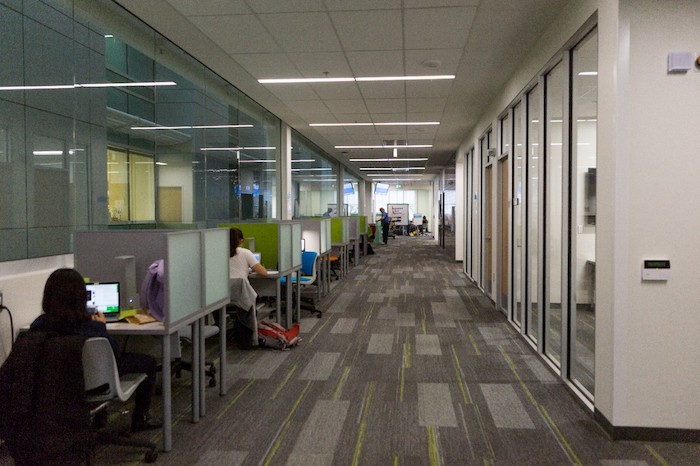 Dal's newest building has study rooms you can book in the Kellogg Library Learning Commons on the 2nd floor. There are also spaces to study at the end of hallways and on the main level if you don't mind a little noise. The CHEB also has new individual desks! And right now, the Learning Commons has extended Night Owls study hours.
Tupper Building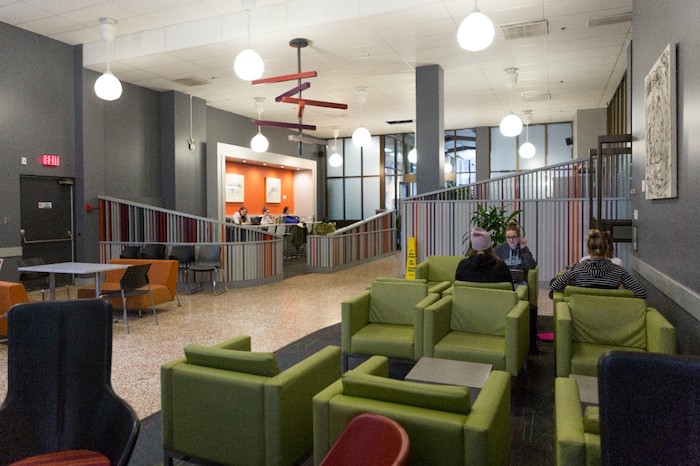 If you don't mind a little noise, this great little lounge is perfect for you. It's right beside Starbucks so you can grab a coffee and get to work! The lounge also connects to the CHEB, so feel free to wander back and forth between buildings to change it up a little!
Sexton Campus
The two new IDEA buildings are ready for you to find your own little nook to spread out your books! If it's noisy, you can always put on your headphones and listen to a great study playlist. There are also plenty of other good spots on campus to get lost in your notes.
Design Commons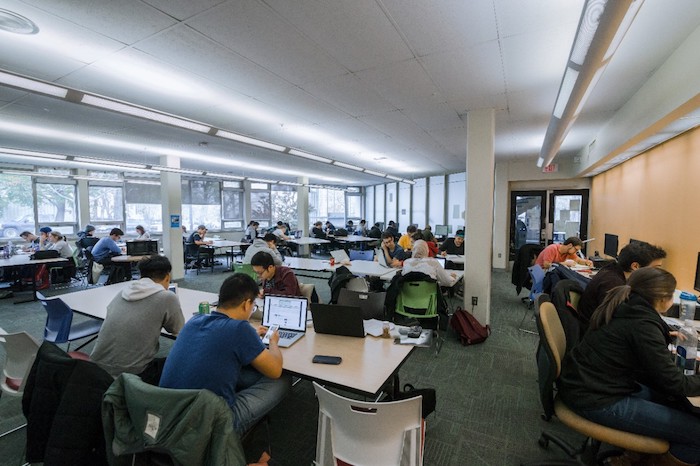 The ideal common space for studying with fellow engineering students. With plenty of tables for working either individually or on group assignments, the Design Commons is where work and conversation exist in harmony. The Design Commons is also home to frequent engineering-related events and fundraisers, so make sure to check it out!
Sexton Library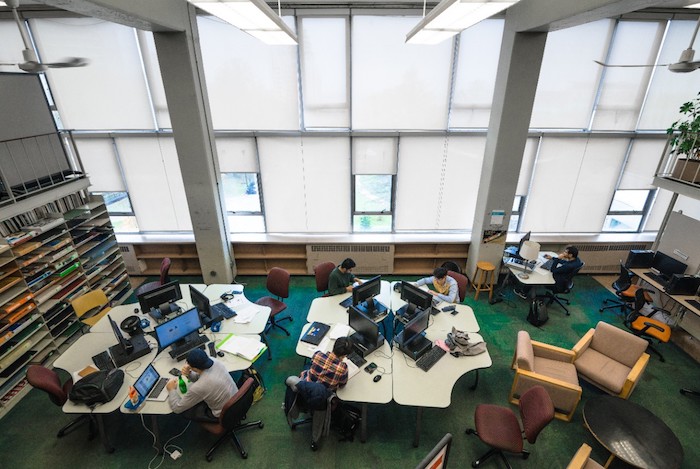 It may be small but the Sexton Library is always somewhere where you can find a nice quiet space to work. It's one of the only spaces on Sexton Campus where you can find engineering, architecture, and planning students working shoulder to shoulder, which can provide for some great perspectives and interactions. Grab a table or book a study room.
The T-Room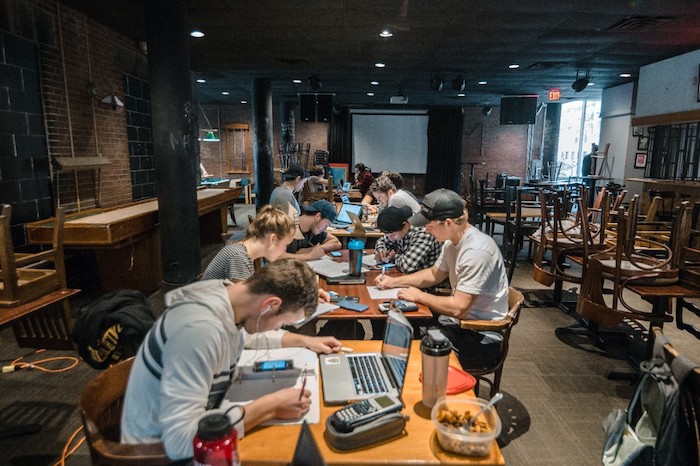 This casual meeting spot is like a second home for many Dal students. During the day you can work in groups or individually at the tables, and then take well-deserved study breaks and play some pool. By night, the T-Room is home to great bands, trivia nights, movie nights, or a place to unplug from school work. In the past, The Coast has named the T-Room the best student hangout several times!