Networking is about establishing connections in your field or industry to help you find out about opportunities, industry insights, job opportunities, career options and career guidance from leading professionals. So, how do you meet and build professional relationships with employers in your industry? Here are 5 tips to help you get started.
1. Attend a career fair
Attending a career fair is one of the best ways to get valuable face time with employers to learn about opportunities in your field and expand your professional network. These employers are actively looking for employees, so they're extra motivated to chat with you. Check out the Halifax Universities Career Fair on Tuesday, Sept. 24, 2019 from noon to 6pm at the Cunard Centre. There will be over 150 employers that want to meet and network with students! Also, keep your eyes open for employers coming to campus throughout the year to actively recruit Dal students.
2. Expand your current network
Networking doesn't always have to happen at a career fair. As students we have the opportunity to expand our networks every day by establishing professional relationships with professors, classmates, and colleagues. Professors can often offer advice and insight about the industries you're interested in and help you expand your network. If you work a part-time job, try and connect with your employer and establish a professional relationship that could help connect you to other potential job opportunities in the future. Even if you're just starting university, think about who you might want to keep in your back pocket as a reference for you down the road. Academic references are often required for graduate school applications.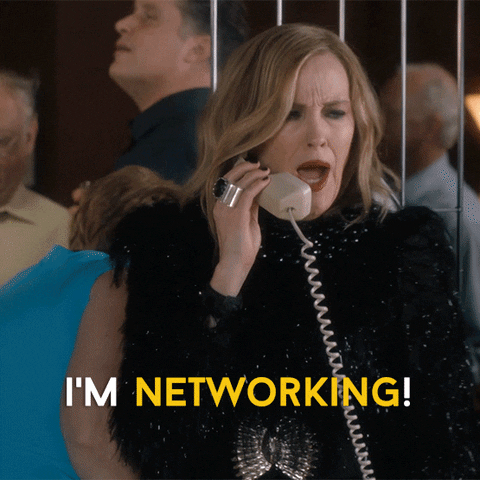 3. Stay connected on LinkedIn
After connecting with an employer in person—whether you met them at a networking event, like a career fair, or in another more casual setting—make sure to add them on Linkedin if possible. All great LinkedIn profiles need a professional photo, and luckily there will be a free photo booth at the Halifax Universities Career Fair where you can get a professional shot!
4. Get involved on campus
There are so many different ways to get involved on campus and connect with like-minded people who may share your career interests. Volunteering with a local organization or getting involved with a student society will strengthen your resume and help you establish a stronger network at the same time! Want to get more involved, but not sure where to start? The DSU's Society & Volunteer Expo takes place on Thursday, Sept. 19 in the Studley Quad which gives you the opportunity to discover what you might like to get involved in. In Truro, check in with the Dalhousie Agricultural Students' Association (DASA) to find out what groups are active on campus.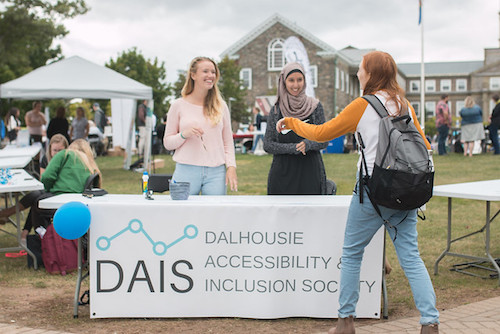 5. Visit the experts on campus
The Bissett Centre on the 4th floor of the SUB not only has peer advisors on staff that can help you polish your resume and cover letter, but they also host workshops to help you prepare for career fairs, interviews, and other networking opportunities. In Truro, you can stop by the Student Success Centre for career advice and support. The staff at Dal help you capitalize on your skills and potential as well as set you up for success throughout your time at Dalhousie and beyond.